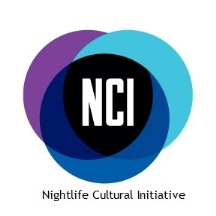 New York, NY, March 21, 2012 --(
PR.com
)-- The Nightlife Cultural Initiative (NCI) announced today the line up for the Nightlife Cultural Expo scheduled for April 4th-7th 2012.
Similar to New York's Fashion Week and Tribeca Film Festival, the Nightlife Culture Expo highlights prominent venues, musicians, artists, and experts that have helped define nightlife culture. Iconic names including Rakim, Little Louie Vega, Kevin Hedge, and Rob Swift will be performing at historic venues like Stonewall and Sutra to exclusive clubs like Double Seven. With recent attention given to the influence nightlife has on society, NCI Founder and President Gamal Hennessy says, "The Expo will be the first of many programs that will bring an added sense of community, collaboration, and celebration to New Yorkers that will reshape our perception of nightlife and its value to us."
In addition to a diverse slate of talent, the Expo will also feature a brunch seminar on the importance of nightlife culture. Panelists will include renowned operator and writer Steven Lewis, Yale University nightlife lecturer Madison Moore and independent artist and comedian Shonali Bhowmik. Mr. Hennessy goes on to say, "Nightlife has a powerful impact on New York's artistic, cultural, and social environment. Our panel and the overall Expo will raise awareness of the vital role nightlife plays in improving our quality of life."
About Nightlife Cultural Initiative
The Nightlife Cultural Initiative is a nonprofit organization founded to elevate nightlife culture. It goes beyond the current negative perceptions to focus on the elements of art, music and fashion that converge in this environment. NCI partners with the prominent venues, artists, DJ's, designers and nightlife personalities to inspire appreciation and generate positive visibility of nightlife culture.
For additional information or to schedule an interview, contact Gamal Hennessy at 917-370-7514 or by email at info@nightlifeculture.org.
Contact:
Gamal Hennessy
NCI
917-370-7514
info@nightlifeculture.org
nightlifeculture.org