CareOne Launches Care Navigator Program
Partners with Robert Wood Johnson University Hospital Visiting Nurses Program to Improve Patient Experience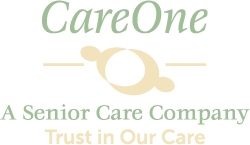 Fort Lee, NJ, March 22, 2012 --(
PR.com
)-- CareOne, the Senior Care Company, today announced a new Care Navigator program, designed to provide patients and families with enhanced communication, education and support throughout hospital stays, post-hospital care, rehabilitation, and follow-up home care. The program, a partnership with the Robert Wood Johnson University Hospital Visiting Nurses Program, will improve both the patient experience and outcomes.
The Care Navigator is a licensed Nurse Practitioner, who establishes a relationship with patients and their families upon hospital admission. The Care Navigator assists with the preparation of a medical health record that lists of all of the procedures, tests, medications and other details of the patient's hospitalization, and provides education to help the patient and family understand the diagnosis and the next steps in care.
After discharge from the hospital, the Care Navigator follows the patient to the next care setting – whether that is post-hospital care and rehabilitation at a CareOne center or at home. The Care Navigator assists patients and families with interpreting their plan of care, ensures that medications are reconciled correctly from the prior care setting, delivers additional education on the specific diagnosis, and reviews physician consults.
"The patients and families I have worked with are very appreciative of the Care Navigator program," commented Adrianna Luzzo, licensed Nurse Practitioner and Care Navigator for CareOne. "Patients who have been hospitalized have many questions, and the process of recovery can be confusing and complex. My role as a Care Navigator allows me to participate in the plan of care. I can help the patient and family understand what is going on at any moment, from hospital admission to full recovery at home."
Care Navigators can assist patients and families dealing with congestive heart failure, chronic obstructive pulmonary disease, diabetes, orthopedic care, stroke and many other conditions.
"The partnership between CareOne and the Robert Wood Johnson Visiting Nurse Program is a great example of how providers are being creative in offering a higher level of care and service to patients in our shared community," added Tim Hodges, Chief Strategy Officer for CareOne. "In an era when health care providers are being held accountable by patients, their families, insurance companies and others in the health care community, the Care Navigator program highlights what can be done to offer innovative solutions and better patient experiences throughout the continuum of care."
For more information on the Care Navigator program, patients can call 877-99-CARE1 or visit
www.care-one.com.
CareOne is a family-owned Senior Care Company with more than 45 years of health care experience. CareOne operates 29 centers throughout New Jersey, including CareOne at Hamilton, CareOne at Valley, CareOne at Livingston and CareOne at Pine Rest.
Contact
CareOne
Tim Hodges
732-213-5231
www.care-one.com

Contact