One Source Horse Website Enables Connectivity for Equestrians
New Equine Management website allows horse owners, trainers and other equine professionals to stay connected.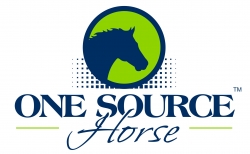 Lyndeborough, NH, March 30, 2012 --(
PR.com
)-- One Source Horse (www.onesourcehorse.com) announced today a new website for equestrians. The new online application provides amateur and professional horse owners a way to document, store and share important information about all aspects of their equine activities and horse care. Information is accessible whenever and wherever users need it, and can be more easily shared with veterinarians, trainers, barn managers, and other key members of the equestrian community.
The application provides users with profile-specific dashboards that guide them through all of the tasks that can be performed. Tasks include creating horse profiles that encompass a broad range of information, such as ownership history, lineage, medical history, daily care, feeding schedules, tack requirements, and track other important information to better support the horse and rider. Information stored on the One Source Horse site is secure and confidential unless the user opts to share it with others. Sharing information can be done selectively, with users sharing as much or as little data needed to assure care continuity for their horses.
Tracey Turner, One Source Horse (OSH) Founder, said, "We had two goals in mind when we decided to pursue this venture. The first was to allow those in the horse community to spend less time on paperwork and more time in the barn doing what they enjoy. The second was to provide a paperless, information sharing application that is capable of connecting everyone involved with a profiled horse, resulting in better management and care of that horse."
The One Source Horse site may also be used by veterinarians, farriers and other equine professionals to store and share information with their clients, such as vaccination appointments, Coggins test results and MRI files.
About One Source Horse
One Source Horse is a website for equestrians created by equestrians, providing a way for horse owners to document, store and share important information about all aspects of equine activities without costly software. OSH is committed to expanding its opportunities for information tracking and content to support the training, competition, business and equipment needs of equestrians.
Contact
One Source Horse, LLC
Tracey Turner
603-533-8585
www.OneSourceHorse.com

Contact