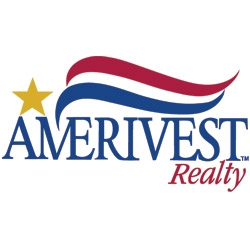 Naples, FL, April 10, 2012 --(
PR.com
)-- Amerivest Realty, a leading full service real estate company with
homes for sale and real estate property listings
has moved virtually its entire technological infrastructure into the cloud. What began with a move to a cloud-based email system more than a year ago has grown to cloud-based customer relationship management (CRM), totally re-invented websites, such as their
Naples Florida real estate
site, transaction management, phone/fax systems, asset management and accounting systems. These changes have led to increased reliability for the real estate company, decreased downtime, lower technological management overhead and availability from anywhere in the world.
"
Amerivest Realty
is poised to grow to the next level through intelligent use of modern technology, enabling our Associates to do more in less time and to make their buyers and sellers happier and better informed customers," says Joe Ballarino, President of Amerivest Realty.
The new websites for associates are highly customizable, allowing Amerivest Realty Associates to create their own brands, develop their own content and have control of the design, down to minute details including customized real estate property listings search. By building upon a popular content management system (CMS) this incredible flexibility is possible along with unparalleled ease of setup for the associates and ease of use by their customers.
Moving to the Form Simplicity transaction management platform has been a significant time saver for Amerivest Realty's real estate brokers and Realtor associates. The associates submit all their paperwork through this online system, keeping all relevant files together digitally. This allows the associates and brokers to work on their own schedules. They communicate through the software at their convenience, and both can access and store files relevant to them after real estate deals are completed.
Moving to a cloud based customer relationship management system provides Amerivest Realty staff a suite of tools to better serve the associates through timely access to information from anywhere, digital task lists and reminders, automated emails, asset management and transaction tracking.
The new cloud-based telecommunication system truly frees Amerivest Realty associates to be mobile in their work. Whether accessed through their mobile device or desktop software, this system gives the associate a single unified number for both phone calls and faxes, as well as access to voice mail from anywhere in a simple well-organized digital environment.
About Amerivest Realty
Amerivest Realty is a visionary
real estate brokerage firm
driven to provide customers and real estate professionals a rich experience through community involvement, best-in-class technology and superior service. Amerivest real estate agents are well connected, knowledgeable, passionate, have strong roots in their local communities and unwavering integrity. Amerivest Realty provides associates with a full suite of technology tools and training to enable them to do their jobs efficiently, enabling them to better serve their customers. This technical expertise combined with a corporate devotion to quality and customer service sets Amerivest Realty apart from other brokerages.
Amerivest Realty has 4 physical locations and serves 8 cities that sell:
Bonita Springs homes and condos
, Cape Coral property, Fort Myers homes and investment property, Marco Island condos and homes, Naples, Orlando property and Sanibel/Captiva land and investment property in Florida and Portland Oregon, with more coming soon.