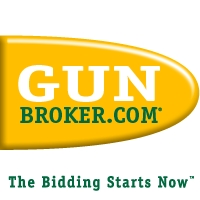 Kennesaw, GA, April 10, 2012 --(
PR.com
)-- GunBroker.com, the world's largest Internet auction site for firearms and accessories, is joining the National Rifle Association of America's Institute for Legislative Action (NRA-ILA) for its Sixth Annual NRA-ILA Dinner and Auction, Apr. 13, 2012, as host of the event's online charity auctions.
Held at the historic Grant's Farms in St. Louis as a fundraising event to support NRA-ILA's work in preserving the right of all law-abiding individuals to purchase, possess and use firearms for legitimate purposes as guaranteed by the Second Amendment, the evening's festivities will include the opportunity to bid on dozens of one-of-a-kind firearms, original artwork, knives and hunts. Of these, two exciting items are also being offered to the general public via an online auction at GunBroker.com:
Freedom's Steel, A Knife Rights Collaboration
This one-of-a-kind 15-inch knife was crafted by knifemaker David Broadwell with a historic wood handle from the last of 13 horse chestnut trees planted by George Washington in 1788 to memorialize the 13 original colonies. The 9-inch blade is 250-layer Wedged Ladder pattern stainless Damascus forged by Chad Nichols. The knife is embellished by master engraver Leonard Francolini with 24 karat gold inlays and scrollwork. Paul F. Long hand-crafted the leather and alligator sheath.
To track the auction and place a bid on this historic knife, visit:
http://www.gunbroker.com/Auction/ViewItem.aspx?Item=280444867
.
One-of-a-Kind Colt Single Action Pistol Engraved with Gold
The single Action Army Revolver is intricately embellished and a one-of-a-kind creation utilizing more than 300 hours of skilled craftsmanship of Colt Master Engravers. A .45 Colt with a 7.2 inch barrel, finished in Royal Blue with a case hardened frame, a gold plated backstrap and trigger guard, and fire blue screws. Stock is Ivory carved with a fleur-de-lis border and scrimshawed with an Armsmear Crest on the left side and a young Sam Colt carving the first wooden revolver parts on the right side.
The Colt is available for bidding at:
http://www.gunbroker.com/Auction/ViewItem.aspx?Item=280443183
.
Currently open for bidding at GunBroker.com, the two auctions also will be part of the event-day live auction. Bidding will culminate at the banquet.
An increasingly significant force in the marketing of firearms and related hunting and shooting sports equipment, GunBroker.com is the Official Internet Auction Site of the National Shooting Sports Foundation, USA Shooting and the USA Shooting Foundation. To support the NRA-ILA's charity auctions or bid on the more than 500,000 items currently posted on GunBroker.com, visit www.GunBroker.com.
About GunBroker.com
GunBroker.com is the world's largest gun auction website. Launched in 1999, GunBroker.com is an informative, secure and safe way to buy and sell firearms, ammunition and hunting/shooting gear online. GunBroker.com promotes responsible ownership of guns and firearms. Aside from merchandise bearing its logo, GunBroker.com sells none of the items listed on its website. Third-party sellers list items on the site and Federal and state laws govern the sale of firearms and other restricted items. Ownership policies and regulations are followed using licensed firearms dealers as transfer agents.