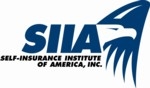 Washington, DC, April 14, 2012 --(
PR.com
)-- The Self-Insurance Institute of America, Inc. (SIIA) today announced that it will work to defeat California legislation that would effectively eliminate the ability of smaller employers to self-insure their employee healthcare plans.
As amended this week, the proposed bill, SB 1431, now would prohibit the sale of stop-loss policies to employers with fewer than 50 employees to reimburse employers for specific claims lower than $95,000 (the attachment point). For aggregate claims, stop-loss attachment points would be prohibited below the greater of $19,000 times the total number of covered employees and dependents; 120 percent of expected claims; or $95,000.
"This would reduce the ability of smaller employers to provide sound, valuable health plans for their employees under federal ERISA protection," said Mike Ferguson, SIIA's chief operating officer. "Unnecessarily high attachment points of stop-loss insurance would reduce the economic benefits of self-insuring and throw employers back into the expensive traditional insurance marketplace," he added.
In addition to the attachment point restriction, the legislation contains language that erroneously refers to stop-loss insurance carriers providing "coverage" to individual employees and dependents. This mistaken characteristic of stop-loss insurance has been corrected in 12 federal court findings that stop-loss insurance is not health insurance covering individuals, but reimburses the employee plan for losses above defined levels.
SIIA continues to effectively rebut such concerns and educate policy-makers about how self-insured health plans operate and why such regulatory action is misguided. The association charges that legislative and regulatory initiatives are prompted by insurance industry groups and major health insurance carriers to deter smaller employers from self-insuring. The association has undertaken a grassroots lobbying campaign among its members to defeat the California legislation.
SIIA is a non-profit trade association that represents the business interests of companies involved in the self-insurance/alternative risk transfer (ART) industry, both domestically and internationally.