Oldest Synagogue in America Gets Critical Support from Philanthropist Jeffrey Epstein
Founded in 1776, the oldest synagogue in America gets critical funding from philanthropist Jeffrey Epstein.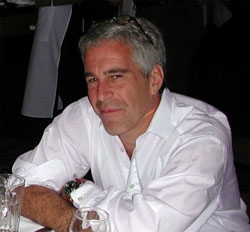 New York, NY, April 15, 2012 --(
PR.com
)-- A few weeks ago, science philanthropist, Jeffrey Epstein and his foundation, J. Epstein Foundation VI, gave critical support to help renovate and upkeep what is known as the oldest synagogue in America. The synagogue is called the St. Thomas Hebrew Congregation and is located in St. Thomas in the US Virgin Islands.
With the permission of the Danish King, the congregation was founded in 1796, by Spanish Portuguese Jews, who had sought refuge in the Caribbean since the Spanish Inquisition. The original Hebrew name of the congregation is Beracha Veshalom Vegmiluth Hasidim and the building itself was finally built in 1833 to support a thriving Jewish community. Built of limestone, the interior still retains the original mahogany ark, pews and bimah. The menorah is Spanish and dates to the 11th century. But the most moving and unusual feature to the synagogue are its sand floors, said to honor a time when Jews had to muffle their prayers during the Spanish Inquisition.
Today, the Hebrew Congregation is a National Historic Landmark. It is affiliated with the Reform Jewish movement and has an active program of services and cultural events. On their website they write, "We strive to build a community of faith in which each member can find support, strength, courage and hope, and where together we advance tikun 'olam, strengthening the world and repairing its breaches."
Contact
The Jeffrey Epstein Foundation
Christina Galbraith
(917) 573-7604
www.jeffreyepsteinfoundation.com

Contact