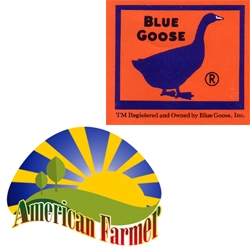 Milton-Freewater, OR, April 27, 2012 --(
PR.com
)-- Blue Mountain Growers proudly announces their participation in an upcoming episode of the American Farmer television series for Discovery Channel and Rural TV.
Blue Mountain Growers, a farming co-op since 1927, supports a network of fruit growers, large and small, producing the highest quality cherries, apples, prunes and plums.
This particular episode will focus on agricultural cooperatives. Also known as "farming co-ops," these organizations pool their resources to create growth and stability. Discovery Channel and Rural TV audiences will be taken on an in-depth tour of one of the most beautiful farming locations in the country, and learn how co-ops help make the American Farmer thrive.
"An important strength of a co-op like Blue Mountain Growers, Inc. is having the ability for small farmers, through the pooling of common resources, to grow, package, market and distribute farm products thereby mastering an economy of scale necessary to remain competitive in today's global markets," said Justin E. Brunson, General Manager of Blue Mountain Growers, Inc.
"Blue Mountain Growers produces some of the most wonderful fresh fruit I've ever tasted," said Shirley White, producer for American Farmer. "I'm proud to be able to bring a taste of their farms to our viewership."
About American Farmer:
American Farmer is a breakthrough program on a mission to showcase the latest advancements in agriculture and farming. From seed to harvest to food production, their producers have traveled the country covering the people, places and issues impacting all areas of farm country. American Farmer is produced and distributed by DMG Productions, an award-winning content provider of educational programming to the television industry.
For more information visit: www.dmgproductions.org or call (866) 496-4065.
About Blue Mountain Growers:
Located in Milton Freewater, Oregon, Blue Mountain Growers, Inc. was established in 1927 to support local farmers in the growing, packing, marketing and shipping of their fruit. Blue Mountain Growers, Inc. has nearly 100 grower members that provide multiple varieties of sweet cherries, Italian prunes, plums and apples. Blue Mountain Growers, Inc. has a state of the art cherry line, apple line and one of the last prune and plum lines in existence today. In addition, there are seven (7) controlled atmosphere facilities and three (3) cold storage facilities at their location.
For more information, visit: www.bluemountaingrowers.com or call 541-938-3391.
Media Contact:
Justin E. Brunson
General Manager
Telephone 1.541.938.3391