Lindeman Appointed Chief Operating Officer of CareOne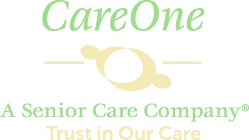 Ft. Lee, NJ, May 05, 2012 --(
PR.com
)-- CareOne – A Senior Care Company today announced the appointment of Stuart Lindeman as Chief Operating Officer. In his new role, Mr. Lindeman will be responsible for the day-to-day operations of CareOne's senior living and related health care businesses.
Mr. Lindeman has over twenty-five years' experience in the senior living and health care industry. He began his career as a licensed nursing home administrator, and subsequently guided several large senior health care organizations through expansion periods.
Most recently he served as Senior Vice President of Operations at Revera Health Systems, a multinational provider of care and services for seniors and other clients, from 1999 through 2012. In that role, he spearheaded senior living acquisition efforts, IT initiatives, the development of an institutional pharmacy, strategies and programs which assisted in growing market share while he defined a culture of employee appreciation and customer satisfaction.
"We are excited to welcome Stuart to CareOne. His experience on the front line as an administrator of a nursing center, coupled with his strategic skills and executive experience, make him uniquely qualified to lead our company. We are confident that he will be able to build upon the strong foundation of clinical quality, dedication to excellence in patient care, and employee commitment that have defined the success of our organization so far," stated CareOne's Executive Management Team in a statement released earlier today.
About CareOne
Headquartered in Fort Lee, New Jersey, CareOne and it's related companies care for a combined total of more than 10,000 patients throughout nine states. More than 10,000 employees offer post hospital rehabilitative care, long-term care, assisted living, long-term acute care, home care and hospice. With an emphasis on strong operating principles, continuous quality improvement and employee engagement, CareOne is regarded as one of the most progressive health care providers in the senior living industry.
Contact
CareOne
Tim Hodges
732-213-5231
www.care-one.com

Contact