SMEStorage Adds BaseCamp® Support to Its Federated Cloud File Server
SMEStorage, which provide a hybrid Cloud File Server today announced that it had added support for the BaseCamp® Cloud to its federated Cloud Platform.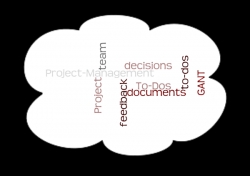 London, United Kingdom, May 09, 2012 --(
PR.com
)-- Vehera LTD, trading as SMEStorage, today announced that it has integrated the BaseCamp® project management cloud solution into its
hosted SaaS
or
hybrid Cloud
File Server
platform.
SMEStorage already works with
over 35 information Clouds
and BaseCamp® support has often been requested from users of its hybrid Cloud File Server, which unifies information sources into a single cloud file system, and which enables multiple data sources to be easily accessed, searched, managed and governed.
SMEStorage CEO Ian Osborne stated, "To date we have offered integration with solutions that are recognised as traditional information sources, both public and private. Many companies use other information sources such as SaaS services like BaseCamp® to store files and documents, and our aim is to unify these so they are accessible and manageable through our unified Cloud file Server interface.
"We are enabling users to control their information irrespective of Cloud, device, or location, which ultimately provides users a fluid experience for managing, creating, editing, syncing and sharing the information they use within their business. We integrate natively into the Windows, Mac, and Linux desktops and we provide native mobile clients for all phones and tablets.
"For companies and users who want to interact with BaseCamp, they will be able to, for example, edit BaseCamp® documents directly in iWork in iPad; copy or move files or assets from public or private clouds directly into BaseCamp (or vice versa); Search across BaseCamp® and other aggregated Cloud Services for pertinent information; FTP directly into their BaseCamp® assets. The possibilities are endless.
"BaseCamp® support is only the first of many other types of SaaS services that we'll be integrating into our Cloud File Server platform."
BaseCamp® integration is available now for all free, personal cloud, and business cloud file server users.
Basecamp® is a registered trademark used for Providing Online Non-Downloadable Software For Project Management and Collaboration and owned by 37signals.
About SMEStorage:
SMEStorage is the trading product name of Vehera LTD, A UK company. SMEStorage provides a
SaaS
and
hybrid cloud
file server
that can be used on Cloud or on premise and that features sophisticated desktop and mobile clients, and Cloud Governance and data federation features.
Contact
SMEStorage
Ana Foncea
0044 709-220-7207
www.smestorage.com

Contact