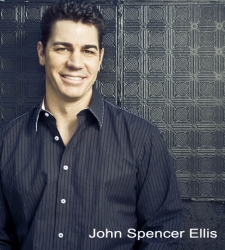 Rancho Santa Margarita, CA, May 29, 2012 --(
PR.com
)-- The hottest weight loss tool around, Sunlighten infrared saunas offer a safe, at-home detox experience. The residential saunas employ far infrared therapy that penetrates deeply into joints, muscles and tissues, providing a variety of health benefits, including weight loss, detoxification, help with blood sugar regulation, mood elevation, pain management, skin purification and stress management.
"Creating your own persona health spa at home, the Sunlighten far infrared saunas offer the highest quality of residential saunas," said John Spencer Ellis, founder of John Spencer Ellis Enterprises, a personal development and fitness solutions company. "Offering deep natural healing, these residential saunas are truly amazing, which is why I'm so happy to personally vouch for their many health benefits."
Anyone who visits http://infrared-sauna-saunas.com/ and signs up with special code "JSE" can enjoy a special discount on the at-home saunas, which come in a variety of options.
In the Sunlighten residential saunas, men and women can burn anywhere from 200 to 600 calories in 30 minutes, sweat out seven times as many toxins as in a traditional sauna, reduce blood pressure, increase circulation and feel great. Far infrared saunas also help the body detox from heavy metals, including mercury, lead, cadmium and aluminum, at a cellular level. Likewise, they can provide relief to patients suffering from arthritis, chronic fatigue syndrome, fibromyalgia and certain skin conditions.
"Far infrared heat can penetrate deeply and provide that natural warmth and healing from within," Ellis added. "Residential saunas give you a great opportunity to take charge of your health in the privacy and comfort of your home."
The #1 recommended sauna brand by doctors, the Sunlighten saunas are completely safe, and users can sit in them for hours without concerns about burns. The residential saunas also offer a variety of options and programs, depending on your overall goals.
About John Spencer Ellis Enterprises and Sunlighten Residential Infrared Saunas
John Spencer Ellis Enterprises is a solutions provider for fitness and coaching professionals around the world, providing education, turn-key business programs, coaching and resources for new and advanced fitness and coaching professionals. For more information about John Spencer Ellis Enterprises or for more information on Sunlighten Residential Infrared Saunas, please visit
http://infrared-sauna-saunas.com/