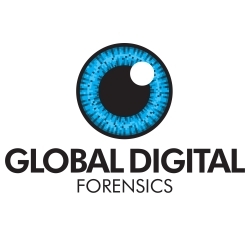 New York, NY, May 31, 2012 --(
PR.com
)-- For any organization or enterprise that finds their digital assets are an important component to operate effectively and successfully in today's digital world, overlooking or under appreciating the need for IT forensics can deal a devastating blow to any lofty ambitions for long-term success. We all know data is everywhere and involved in just about everything we do today. And the computing power at our disposal is nothing short of amazing. An iPhone today has more computing muscle than all of NASA had to work with in 1969 to plan and execute "a giant leap for mankind." A Playstation today has more computing power than a military supercomputer circa 1997. But, to steal a line from your friendly neighborhood Spiderman, "With great power, comes great responsibility." IT forensics is at the center of that responsibility, and trusting proven professionals like Global Digital Forensics to conduct a thorough IT forensics readiness assessment is a great way start to owning that awesome responsibility, be it on a cyber security front, or dealing with litigation involving digital evidence.
What is IT forensics?
Put simply, IT forensics could be considered the core discipline involved in helping an organization or enterprise maintain the security, availability and integrity of their digital information and assets. So it's no wonder IT forensics covers a lot of ground, including enterprise security, data management, Electronic Discovery (eDiscovery), digital and computer forensics, and emergency intrusion incident response, to name a few.
On the cyber assets front you have cyber threats from both external and internal sources, natural disasters, user errors, and system failures which constantly put security and availability of crucial information assets in jeopardy. An IT forensics readiness assessment helps substantially reduce the odds of running headfirst into a potentially lethal pit of quicksand, and when you consider figures recently exposed in Verizon's 2012 Data Breach Investigations Report, like that 79% of all attacks were on targets of opportunity, and 96% of successful attacks were not highly difficult, it's easy to see that some of the scariest situations are ones that can easily be rectified with the proper guidance, a proven approach and competent assistance. Organizations quickly find that when they secure cyber assets against the controllable threats, the uncontrollable threats, like natural disasters and system failures are also well tamed.
On the legal front there are seemingly infinite rules and processes which must be meticulously followed relating to eDiscovery. And whether it's a judge or a regulatory agency, there is always someone watching and ready to deal a heavy dose of punishment for any transgressions they find. An IT forensics readiness assessment will uncover the weak links in the process and procedures an organization or enterprise has in place that govern the legal arena. From information destruction policies, to forensic acquisition and analysis, all the way through final production and actual litigation, everything must be done in an acceptable and defensible manner. Court systems across the country are no longer tolerating excuses when digital evidence is involved in a case, as evidenced by the U.S. District Court of the Southern District of New York's recent pilot program (one of many across the nation) which requires competent, and knowledgeable eDiscovery experts be involved as early as possible in the discovery process. The pilot program was originally meant to only include complex cases, but it proved so successful, Magistrate Judges like Andrew Peck are now applying it to all of their business cases. Not only can an IT forensics readiness assessment from a recognized vendor like Global Digital Forensics help have you ready before litigation is even in the cards, but can also prove instrumental in successfully assisting every step of the way to the final resolution of a case.
IT departments need help too.
Joe Caruso, CEO/CTO of Global Digital Forensics, has been on the front lines of IT forensics for over 20 years, helping some of the most recognized businesses and corporations in the world understand and manage the risks to information – whether it is protecting digital assets from threats, building global IT infrastructures that are both resilient and flexible, or serving as an expert witness in the courtroom when millions of dollars are on the line. One thing he sees far too often is IT departments that are too understaffed or underfunded to reliably cover all the bases they are asked to.
"A viable and strong IT department is crucial to the successful everyday operations of any significant entity doing business in the digital world today, and a good IT department is worth its weight in gold. But, there seems to be a disconnect from the realities of their function to the perception of their function. Far too often the "powers that be" just push everything IT related into their plate and expect it to be done, with no real appreciation or full understanding of what the tasks they are asking their IT department to perform really entail. Their main responsibility is to keep the digital information flowing. They are responsible for updating software and hardware, fixing IT related problems, dealing with IT related questions from users and management and keeping it all safe. And they may be great at all of it. But the disconnect occurs when there is a failure to grow and fortify the IT department at a pace that parallels the growth of the digital industry. Those same 10 IT pros that handled the job so well 2 years ago are probably feeling like they are underwater today with digital devices, cloud computing, and social networking added to the mix. And they just can't keep up with it all while reliably handling everything already on their plate. It's a very slippery slope that screams for some additional outside help that is in the business of keeping up with all the newest trends, not only in technology, but eDiscovery rules, social trends and the forensic sciences that cover all of it."
Waiting until it's too late to get help can be catastrophic, but there is no such thing as getting help too early. Call Global Digital Forensics today at 1-800-868-8189 for a free consultation with an IT forensics expert and have a plan tailored to meet your unique needs, before trouble is on your doorstep. For more information, you can also visit
www.globaldigitalforensics.co
.