Best Amulets Corp Achieves Excellent Growth and Registered Trade Mark
Best Amulets Corp has achieved a Registered Trade Mark from the United States Patent and Trademark Office under class 14 for Amulets and Jewelry. It took place on May 15, 2012. It should give more peace of mind to Best Amulets Corp's valuable customers and as well protect their hard work from copyright abuse.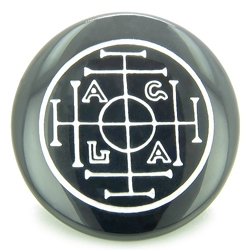 Odessa, FL, June 04, 2012 --(
PR.com
)-- By the time Best Amulets Corp received their Registered Trade Mark, they already carried over 10,000 of Unique and One of the Kind
Good Luck Charms
,
Amulets
and Gemstone Jewelry. All of their designer and exclusive work may be located at their branded website http://www.BestAmulets.com
Best Amulets' products have been attracting attention from the market because they are made with ancient and magical symbols that came to us from the past. They are known by many cultures as powerful artifacts used for personal protection and good luck.
Best Amulets assemble all of their unique items in the United States, however, the gemstones and crystals are discovered and made all over the world including Brazil, Asia, India, Honk Kong, etc. Best Amulets create their products with love and care and hope you will enjoy browsing through their web site and gathering interesting information about the many different symbols and possibly locating your own individual good luck charms, amulets or talismans.
Contact
Best Amulets Corp
Mark Gaker
877-707-4367
http://www.BestAmulets.com

Contact