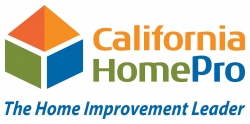 Concord, CA, June 20, 2012 --(
PR.com
)-- The 2012 Alameda County Fair will celebrate the Fair's 100th year milestone with a theme of "100 Years of Memories Made Here," which will run from June 20th through July 8th, 2012. Over the past five years the Alameda County Fair has been host to close to 3 million fair goers and this year will prove also to be one to remember. Historically, the nature of the Alameda County Fair has always been to promote education and showcase community excellence, and achievement. Couple that historic foundation with a continued drive to provide new any-aged entertainment and you get a venue that will always have a place in the heart of greater Bay Area attendees.
For this celebratory year, the Alameda County Fair staff has outdone themselves. Come see the Fireworks: Come experience the Fair's spectacular fireworks display. Best viewing location is from the Grandstand area. Fireworks show will start on each of the three days at approximately 9:30pm. This year the shows are on Friday, June 22, Friday, June 29 & Friday, July 6. View the Horse Racing: Experience live horse racing up close and in style with VIP seating over-looking the Race Track with full buffet themed daily.
View the June Home Improvement Specials: Enter to Win an Autographed Baseball signed by Duane Kuiper of the San Francisco Giants at the California Homepro Exhibit Booth. Get a free estimate and learn about California Homepro's Fair specials at the Alameda County Fair from June 20, 2012 to July 8, 2012 like: $1,000 off Exterior Coating, Get $500 when you buy 4 Windows, $1000 off Patio Covers and Arbors, and $1,000 off Custom Driveways.
Drop by the Barnyard- get up close and personal with baby lambs, pigs, chickens and calves. Attend the Small Animal Exhibits- featuring rabbits, poultry and small pets raised by youth and adults. Peruse the Livestock Exhibits- The 4-H and Future Farmers of America (FFA) youth will offer over 400 quality animals (rabbit, hogs, beef, lamb and goat) for auction to the highest bidder in a real, old-fashioned auction.
And, join In Circus Fun for the Whole Family- check out this fun show featuring physical comedy, juggling, dog tricks, dueling toilet paper blowers, flying pizzas and more. This show has entertained millions of people of all ages, from all over the world. You'll laugh 'till your sides hurt when you enjoy Hypnotist Tina Marie- watch and participate when the master hypnotist puts everyone under her spell.
The Alameda County Fairgrounds is home to the oldest one mile Race Track in America dating back to 1858. And, the Alameda County Fair is ranked as one of the top 50 fairs in the United States with numerous awards both nationally and internationally. Don't miss this celebratory year's County Fair. For more information visit www.californiahomepro.com or call Steve toll free at 877-384-6635.