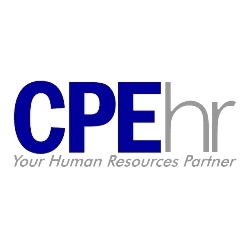 Los Angeles, CA, June 19, 2007 --(
PR.com
)-- CPEhr, one of largest independently owned
Human Resources Outsourcing firms
in California, announced today two company initiatives that will enhance its educational Human Resources services for the growing base of California's small and mid-market employers.
CPEhr has set in motion a website redesign and in-house training seminars in order to provide current clients and California-based employers with the most up-to-date information regarding California's challenging business environment.
CPEhr, which has been assisting California clients since 1982, accomplished the first priority of improving the website experience by simplifying its design and adding relevant content, including human resource links, articles, press releases and the company's most recent white paper report on the employment challenges faced by California employers, and the growing trend of HR Outsourcing. The website enhancement also includes more functionality than its previous version, with seamless navigation, more focused content and a cleaner interface for a user-friendly experience.
"There were two motivations behind upgrading our website," said Ari Rosenstein, CPEhr's Director of Marketing. "First, we want to offer a more enjoyable user experience, and second, we want to offer our clients more online self-service, with the opportunity to advertise and interact with other CPEhr clients and employees."
CPEhr's in-house training seminars are focused toward employers who want their supervisors to attain the highest levels of managerial and interpersonal skills. The seminars, which are free to both clients and outside business representatives, have become so popular that the company is forced to move them to a larger venue in the future. The educational content can also be accessed via a secure conference line.
"Providing management training and employee development seminars are an important activity that can boost staff productivity and loyalty," said Rosenstein. "However, proper training conducted by a certified Human Resources Trainer can be costly, and most businesses never provide them. CPEhr has always offered training for its clients and recently opened its doors to all California employers."
The next one-hour seminar is scheduled for noon, June 21st, where CPEhr experts will explore the issue of "Managing Difficult Employees." In July, the topic will be "Progressive Discipline," and in August, CPEhr will hold a course on "Vacation and Sick Policies: How Do They Impact Your Business' Bottom Line."
The website's fresh look and the in-house seminars are part of CPEhr's evolution as a company, which is growing rapidly as the demand for HR Outsourcing increases. CPEhr assists clients with the time-consuming tasks that bog down employers, including HR administration, labor law compliance, risk management consulting and recruiting services. CPEhr helps clients keep costs down and profits up by implementing cost-effective HR tools to manage the complex California regulations.
"We're confident that our current and future clients will like the new site and the value of our in-house seminars," said Rosenstein. "We want our website and in-house seminars to communicate to employers that we understand their needs and are looking out for their best interests."
###