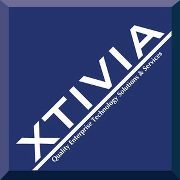 Colorado Springs, CO, July 17, 2012 --(
PR.com
)-- XTIVIA, Inc., a leader in database management services, today announced the addition of Christopher Shaw as expert Microsoft SQL Server DBA to its database technical services team. Expansion to the team follows another year of growth and profitability for XTIVIA, driven by the addition of high-profile customers in the banking and financial services, retail, healthcare, and travel industries. Adding Microsoft technical leadership to the database services team confirms the company's continued evolution and dedication to delivering high quality services to the customers it serves.
Chris Shaw has been a Microsoft MVP award recipient since 2009 and has over 15 years experience as a database architect, database administrator, or operations team leader. Chris presents at industry events such as PASS, SQL Saturday, and local user group meetings, and has published articles with several Microsoft and SQL Server specific publications. Chris' specialities include SQL Server High Availability and Disaster Recovery.
"As an industry trusted Microsoft SQL Server Professional, I am aware of the challenges surrounding organizations in today's marketplace when searching for effective database solutions," said Shaw. "My job is to see those obstacles, and then provide solutions," Shaw continued. "XTIVIA is providing solutions and supporting those database management needs by helping organizations use Microsoft SQL Server. I look forward to helping them expand the benefits they bring to clients."
"Chris Shaw has deep knowledge of SQL Server and a powerful bond with the SQL Server community, which makes him a perfect fit for XTIVIA," said Tony Salerno, practice manager of database services. "Chris has an exceptional record of satisfying customers' needs and will fit right into the XTIVIA team and help us continue to expand our data management services. This addition reflects XTIVIA's continuing commitment to offer the best products and services to meet the needs of our customers," added Salerno.
About XTIVIA: Since 1992, XTIVIA has established a proven, global reputation as a company that delivers cutting-edge, professional solutions to our clients' specific requirements, regardless of the complexity of the projects. XTIVIA's success has stemmed from a proven ability to deliver quality, professional services, allowing the client to leverage technology successfully, competitively, and profitably.