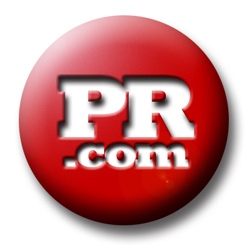 New York, NY, July 24, 2012 --(
PR.com
)-- PR.com, a leading online
press release distribution
newswire and provider of other promotional services, announces the addition of Virtual-Strategy Magazine to its impressive roster of syndication partners. PR.com provides its real-time, technology related news release content to Virtual-Strategy Magazine, a leading online source for virtualization news.
"PR.com strives to generate the greatest possible exposure for our customers' news. Partnering with Virtual-Strategy Magazine extends our online press release syndication network, furthering our ongoing expansion strategy," says PR.com's president, Jason Manheim. "We are thrilled to add Virtual-Strategy Magazine to our growing roster of technology media outlets."
"At Virtual-Strategy Magazine, we take every effort to keep our readers informed and engaged. To that end, providing our audience with a variety of news sources is essential," says Jacob Weisberg, Manager & Editor of Virtual-Strategy Magazine. "We feel our readers benefit greatly from the quality press releases supplied by PR.com. It keeps them informed of what businesses are doing in the tech industry."
PR.com provides editorially reviewed, newsworthy content to its distribution partners. This enables PR.com customers to gain from an ever increasing press release distribution network that provides strong visibility online as well as through other avenues, across a broad spectrum of industries. PR.com's portfolio of press release distribution points includes Google News, Yahoo News, Banks.com, Bing News, Topix.net, Moreover.com, Stock Nod, Financial News Radio, Benzinga, International Business Times, among other niche sites and social media platforms.
For more information on becoming a PR.com distribution partner or to distribute a press release, visit
PR.com
.
Follow PR.com on twitter at
@PRcom
or follow its industry news feeds
here
.
About Virtual-Strategy Magazine
Virtual-Strategy Magazine (VSM), a leading source for virtualization news, is an online, reader-contributed publication devoted to the ever changing and rapidly growing virtualization information technology (IT) marketplace. VSM began in 2003 as a simple blog style website keeping up with the relevant news and information in the emerging virtualization arena. From those humble beginnings VSM has grown to a full-fledged publication with regular newsletters, daily content updates, attendance at expos and tradeshows, user group summits and more. VSM is followed by both C-level executives and IT administrators. To learn more, visit
www.Virtual-Strategy.com
.
About PR.com
PR.com is a unique website where companies can promote literally everything about their business in a one stop shop business marketplace. A cross between a public relations and advertising entity, PR.com is a directory of businesses, products and services, a
press release distribution
service, job search website, and online publication of articles, reviews and celebrity interviews. With a full company profile, each business listed on PR.com has a powerful means by which to generate quality leads as well as gain worldwide and local exposure for all of their products, services and other business information. For more information, go to
www.PR.com
.