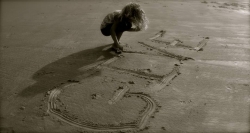 Raleigh, NC, July 21, 2012 --(
PR.com
)-- Sara Peters, age 6, with her team of Cary Christian friends and her brother, Robert, age 3, offered cupcakes, brownies and the sought after lemonade to much of downtown Raleigh and beyond for the benefit of Men or Armor.
"This definitely impacts a lot of people," said Sara, and she believes that no person is too young to make a difference in the world.
The lemonade stand, held at VisionQuest Wealth Management's headquarters in downtown Raleigh, was just the beginning of a wide-reaching effort where more than 50 families supported Sara and her non-profit, Sara Making a Difference (www.saramakingadifference.com), donating a dollar or more for a cup of lemonade, brownie or cupcake to show their support for Men of Armor.
For most of the kids involved with Sara Making a Difference, some as young as 3 years old, it was the first time they had volunteered. The parents of those involved all came away with a similar message as described by one excited mother, "It feels great getting my kids doing this kind of work, and I would have never guessed that they could have learned so much by serving Lemonade!"
When asked the question, "Do you think you're too young to make a difference?"
Sara answers, "You are never too young to make a difference. At 5 years old, I served people at Durham Rescue and now at 6 years old, I am starting my first non-profit."
"My mom and dad explained that sometimes people go through hard times and can't afford food or shelter so I told my mom that I wanted to help and she signed me up to help," Sara explains.
Sara's mom and dad have played an instrumental role in getting her, as well as her younger brother, Robert, involved with charities. Stephen Peters, founder and CEO of VisionQuest Wealth Management, has always encouraged passionate giving through both his family and firm. The VisionQuest Team is known for its annual toy drive for the children at WakeMed Children's Hospital. The VisionQuest Team is proud to host the lemonade stand for Sara Making a Difference, as explained by team member Angie Robison, "I think what Sara and Robert are doing is incredible, especially at such a young age. It's an honor to witness such a great cause, and I look forward to watching Sara and Robert's organization grow and continue to influence our community in a positive manner."
For the lemonade stand, Sara chose Men of Armor to support and raise money. Men of Armor calls, encourages, and equips men to grow their God-given purpose of leading their families for the Lord. Sara, Robert, and their eleven dedicated friends, mostly from Sara's school, Cary Christian, raised $2,740.47 for Men of Armor through her newly-formed non-profit, Sara Making a Difference.
To learn more about Sara's newly formed non-profit, first fundraising efforts, or how to donate going forward, visit the website www.saramakingadifference.com.