LASIK Surgery is Not Always Free of Complications
Like any other surgical procedure, LASIK vision correction is not risk-free. Dr. Ilan Cohen, director of 5th Avenue Eye Center, hopes to educate people about its risks and potential complications, and encourages patients to look for an ethical and highly-qualified LASIK surgeon.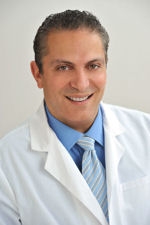 New York, NY, August 08, 2012 --(
PR.com
)-- "I'm concerned about some of the ads I've seen lately claiming that LASIK vision correction surgery is risk-free," Dr. Ilan Cohen said. "While 95 percent of people who have LASIK do not experience complications, five percent of patients still experience a range of mild to serious complications."
Dr. Cohen, director of 5th Avenue Eye Center in Manhattan, aids people throughout New York and New Jersey with his innovative cataract and LASIK correction procedures. He teaches other surgeons his ground-breaking methods at the American Academy of Ophthalmology and the American Society of Cataract and Refractive Surgery. Now, he hopes to do more to educate people about the potential disadvantages of LASIK.
Some of the
potential complications of LASIK surgery
include the following:
- Vision loss that cannot be corrected by contacts or glasses.
- Decreased visual quality, such as through seeing "halos" or having problems with night vision.
- A "slipped flap" or part of the corneal flap that detaches from the rest of the cornea.
- Infection of the eye.
- Detachment of the retina.
- Incomplete healing of the cornea.
A major concern is how getting LASIK earlier in life can impact the ability for a surgeon to remove cataracts later in life, Dr. Cohen said. At least 50 percent of the population will get cataracts which require surgical correction. While a cataract surgery performed on a patient who has not had LASIK gets rid of the film over the eye and virtually perfects vision, a cataract surgery performed on a patient with LASIK could reduce vision in some cases.
"Don't get me wrong, LASIK can really help most people who have it," Dr. Cohen said. "But this is still surgery and people still need to carefully consider if they can really accept that they could be in the five percent of patients who have complications."
5th Avenue Eye Center
is a comprehensive vision center with locations in Manhattan, Queens, and New Jersey. Dr. Cohen, a graduate of Tufts University School of Medicine in Boston, was fellowship trained in corneal and cataract surgery at Vanderbilt University Medical Center in Nashville, Tenn. and Catholic Medical Center in Boston, Mass. His innovative techniques and ability to correct other surgeons' mistakes has earned him international media attention on CBS, CNBC, and FOX News.
For more information or to schedule a consultation with Dr. Cohen, call 5th Avenue Eye Center at (212) 764-2020 or visit the website.
Contact
5th Avenue Eye Center | Ilan Cohen MD
Ilan Cohen MD
212 764 2020
www.worldclasslasik.com

Contact