SK Media Group Offers Free Corporate Video Production to Charities
New York City-based corporate video production company SK Media Group is looking for charities in the New York, Philadelphia, and Washington DC areas to apply for free promotional video production services.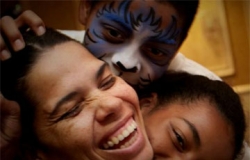 New York, NY, August 28, 2012 --(
PR.com
)-- SK Media Group, a New York City-based video production company specializing in
corporate video production
, video marketing campaigns, commercials, and internet videos announced today it will begin accepting applications for its free charity video production program.
Not-for-profits and charities are encouraged to apply for the 2012 program, which will select one organization each month to partner with to produce a promotional video — a $10,000 value that the organization will receive for free.
Charities are encouraged to sign up here:
http://skmediagroup.com/charity-video-production-signup/
"We're always looking for charities that are making maximum impact in the communities they serve," says Eric Cummings, director of marketing of the New York video production company. "And we're really excited about being able to contribute, to help them with the good work they're doing."
Organizations wishing to apply must be registered 501-C3 nonprofits, have been in business for at least five years, and be located in New York, Philadelphia, or Washington DC, three cities where SK Media Group has a video production presence. Each application must also make a case for why that organization should be selected.
Video production is one of the best tools for getting a message out and educating the public—especially for grassroots and advocacy groups with a constant and ongoing need for public awareness and fundraising. YouTube is the largest search engine on the web, and adding video to a website makes a visitor six times more likely to respond; but many nonprofits can't access professional video production because of the costs. That's where SK Media Group comes in.
"We initially rolled this out as a pilot program in 2011 when we donated our corporate video production services to the coalition against domestic violence in Washington, DC," says Cummings. "It worked out so well that we've decided to really make a difference in 2012 by expanding the program to one charity video a month. Our goal in doing this is to see other groups enjoy the kind of traction and visibility that we've already helped one organization attain."
Once a not-for-profit has been selected, SK Media Group partners with the organization to develop the overall messaging and vision for the video production. The next step is the actual execution and delivery of a polished, professional video that can be used for fundraising, raising community awareness, education, and visibility.
The corporate video production company is now accepting applications for the program at http://www.skmediagroup.com/charity on an ongoing basis. "If you meet the criteria, please consider applying," says Cummings. "We're very excited about being able to give back to the communities we serve in."
SK Media Group is working to make a positive impact in the world … one video at a time.
About SK Media Group:
SK Media Group is a New York City based corporate video production company specializing in corporate video production services for large consumer brands and local small businesses in the New York, Washington DC, northern Virginia, and Baltimore, MD metro areas.
We deliver game-changing video production services: strategy and script development, shooting, editing, and motion graphics. We produce everything and do it everywhere, from green-screen studio shoots in New York City to locations around the country, from corporate video productions, large-scale live event coverage, to branding videos, music videos, and viral videos especially designed for YouTube.
Contact
SK Media Group
Eric Cummings
718-210-2231
www.skmediagroup.com

Contact