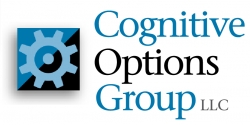 Durham, NC, September 12, 2012 --(
PR.com
)-- Cognitive Options Group, a national consulting firm specializing in
mortgage compliance
and loan due diligence reviews, announced it is expanding its advisory services to focus on new regulations coming from the Consumer Financial Protection Bureau. The expanded service offerings will help mortgage industry participants to ensure compliance to new rules and help reduce the risk of
mortgage repurchases
.
"CFPB has released several proposals in the last month that will have a huge impact on our business. Helping management to understand the rules and how they will affect their business is paramount right now," said Penny Showalter, Managing Director of Cognitive Options Group. "Proposals cover LO Comp, RESPA/TILA new disclosure, HOEPA and Servicing with most rules to be effective January 2013. The need to engage mortgage industry experts for guidance has never been more important."
At upcoming conferences, Ms. Showalter will be discussing the increasing complexity of mortgage lending and the effect of Dodd-Frank laws and CFPB oversight on mortgage lending products, as well as
mortgage policies and procedures
. The firm will continue speaking at industry conferences throughout the year to help educate all types of financial services firms on complying with the new regulations and avoiding risky practices.
About Cognitive Options Group
Cognitive Options Group is based in Durham, NC and utilizes proprietary software tools to help financial institutions determine if loans have been underwritten to risk tolerances, to guideline and program requirements (prime, subprime, VA and FHA), and compliance with GSE, federal, and state regulations. Cognitive Options Group also provides companies with operational, transactional, and outsourcing services. For more information on Cognitive Options Group, please visit www.cognops.com or call (919) 806-4218.
Press Contacts
Peter Fugaro
Media Relations
336) 402-0330
pfugaro@prymak.com