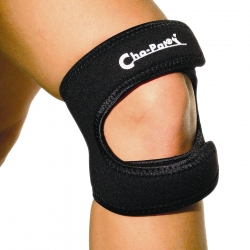 Colleyville, TX, September 18, 2012 --(
PR.com
)-- Cho-Pat®, like Medi-Dyne, is recognized for innovative and highly effective products which are recommended by medical professionals, physical therapists, athletic trainers, professional athletes, and active individuals for their role in eliminating pain and discomfort.
"Medi-Dyne has always offered pain prevention products that are easy to use and really work. The acquisition of the Cho-Pat line of products provides a unique and important opportunity to enhance our ability to offer complete pain relief and prevention solutions to athletes, physical therapists, athletic trainers, and other medical professionals," said Craig DiGiovanni of Medi-Dyne.
The acquisition of Cho-Pat augments Medi-Dyne's comprehensive selection of products and is consistent with the strategy of providing key pain relief and prevention solutions along the entire length of the body's interconnective chain of muscles, joints, tendons and ligaments.
"Building on the foundation of strong brands such as Tuli's®, ProStretch®, CoreStretch® and RangeRoller® we're adding the Cho-Pat Original Knee Strap™ and the Cho-Pat Dual Action Knee Strap™ as well as products such as the Golfer's Elbow Strap™ and Achilles tendon strap™ which were developed in cooperation with the sports/medicine staff at the Mayo Clinic™. This secures Medi-Dyne's position as a leading international provider of pain relief and prevention products," notes DiGiovanni.
Cho-Pat® products and
Medi-Dyne
products are made in the U.S.A