NY Dentist Vindicated for Telling Patients Not to Floss
Holistic Dentist, Reid Winick's recommendations on not flossing gained credibility when a study published by the Cochrane Collaboration, a nonprofit health-research organization found that there is "weak, very unreliable evidence" that proves flossing reduces plaque. Further asserting his claims are studies from the University of Cambridge and the Environmental Working Group.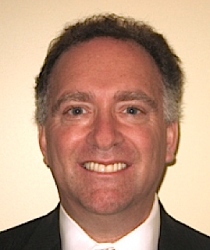 New York, NY, September 27, 2012 --(
PR.com
)-- New York City, Holistic Dentist, Reid L. Winick interviewed in Whole Living's September 2012 issue, for the article, "Mouths Wide Open," focuses on holistic dentistry and oral systemic health: how nutrition, environmental pollutants, structural imbalances and stresses affect the mouth and the body.
Dr. Winick, affiliated with the Holistic Dental Association and a Founding Member of the American Academy of Oral Systemic Health, shuns strong chemicals and advises against unnecessary interventions. He believes dentistry is a gateway to overall health and that the mouth serves as a barometer of the body's overall health. The bacteria living in the gums tend to spread to the rest of the body, which play an important role in inflammatory diseases and decreased immunity. Tests at Dr. Winick's practice can actually tell if a patient has a future risk for heart or lung disease, diabetes, inflammatory cancers, and even premature births.
A review of 12 clinical trials published in 2012 by the Cochrane Collaboration, found "weak, very unreliable evidence" that proves flossing reduces plaque. While another report from the Environmental Working Group shows some floss may contain perfluorinated chemicals, which can be toxic. And a 2008 study conducted at the University of Cambridge found that the bodies of those who ate acid-inducing foods like meat and dairy were more acidic. Holistic dentists such as Dr. Winick say a person can keep the body's decay-causing bacteria in check by eating a diet rich in alkalizing fruits and vegetables. For further information about the Cochrane Collaboration study go to: http://onlinelibrary.wiley.com/doi/10.1002/14651858.CD008829.pub2/abstract
Dr. Winick says, "I feel I have always taken a common sense approach. With so many patients presenting with gum disease, it did not make sense to me that flossing was the answer. We knew there had to be a better way. Over the years we have proven that gum surgery is not the answer to oral wellness and is not usually needed to treat disease or save teeth."
"I was quite impressed by the experience I had at Dentistry for Health. Their sophisticated technology revealed the bacteria in my plaque that I never knew existed, and the subsequent analysis gave me a whole new perspective on gum disease. The hygienist was caring and knowledgeable, not only in analyzing and cleaning my gums, but also in recommending special holistic formulas to heal them and sustain them. I am deeply entrenched in the natural medicine world, but for dental care, Dr. Winick is operating on a different higher level than I have ever known. If you are looking for a natural alternative to your existing dentist, look no further!" says patient, Steve Cantor.
Doctor Reid L. Winick, D.D.S. has devoted nearly 20 years of his life and his practice to using wellness, natural solutions hand-in-hand with the latest technologies in the practice of dentistry. Using all the knowledge and skills of conventional dental medicine -- along with disciplines of alternative, holistic dental therapies -- Doctor Winick strives to provide his patients with an overall wellness program. Thus eliminating the need for gum surgery or tooth extraction.
At Dr. Winick's practice: "We have a better way."
http://www.dentistryforhealthny.com/
http://dentistryforhealth.wordpress.com/
Contact
Dentistry For Health New York, PLLC
Reid Winick, D.D.S.
212-973-9425
www.DentistryForHealthNY.com

Contact