Google Certifies Plaza Jewish Community Chapel as a Google for Nonprofits Organization
The only community owned Jewish Funeral Chapel in the greater New York metropolitan area begins benefiting from the "Google for Non Profit" program with a Google AdWords™ grant for up to $10,000 per month in Free advertising, and Free Live and On-demand Streaming of Funeral Services on YouTube™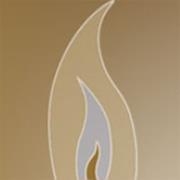 New York, NY, September 21, 2012 --(
PR.com
)-- Plaza Jewish Community Chapel, the first and only funeral chapel in New York that is owned and operated by the Jewish Community, is proud to announce its recent approval in the Google for Nonprofits program.
"We are incredibly grateful to Google for creating this program and for being recognized by them to participate. Our recently approved Google AdWords grant will help Plaza compete with commercially owned funeral chapels in our market by helping us publicize what makes Plaza special," said Stephanie Garry, Director of Community Relations. "Our Google for Non-Profits status on YouTube allows us to achieve a first in video streaming technology. 10 years ago Plaza was the first funeral chapel in the greater New York metro area to offer streaming of on-site funeral services and now we are the first to offer both Live and On-demand streaming directly from YouTube. These videos can be private or public depending on the family's wishes."
Google Grants, a key service in the Google for Nonprofits suite of products, awarded Plaza up to $10,000 per month of free AdWords advertising. Plaza will now begin the ongoing management, optimization and reporting of this program in order to get the most benefit out of the grant provided by Google.
Plaza's enrollment in the YouTube Nonprofit Program provides many benefits to Plaza and its families including: A premium channel on YouTube that serves as it's nonprofit's channel for both live and archived services as well as a collection of bereavement videos from one of Plaza's many sponsored bereavement conferences. Through this channel, people can connect with Plaza on any device via messages, subscriptions, comments and more. Plaza also receives enhanced channel branding features and increased upload capacity.
In the coming months Plaza will continue to launch additional services provided by the Google for nonprofits program.
Plaza Jewish Community Chapel Mission Statement:
Plaza Jewish Community Chapel is a not for profit corporation governed by an unpaid Board of Directors that includes rabbis from all of the major denominations, representatives of Jewish social service agencies, individuals who serve as lay leaders in synagogues and Jewish communal organizations. Our mission is to ensure that every member of the Jewish Community receives a dignified and respectful Jewish funeral; to lower the high cost of funerals by eliminating the profit motive and commercialism so often associated with the funeral industry; and to provide appropriate connections to Jewish communal resources that the bereaved may need to cope with emotional or practical problems.
For more information contact:
Stephanie Garry
Director of Community Relations
Plaza Jewish Community Chapel
212-769-4400
stephanie@plazajewish.org
http://www.plazajewish.org
Contact
Plaza Jewish Community Chapel
Stephanie Garry
212-769-4400
www.plazajewish.org

Contact