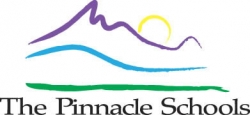 Huntsville, AL, September 26, 2012 --(
PR.com
)--
The Pinnacle Schools
announces the appointment of Laura Worshim as Director of Education. The Pinnacle Schools offer therapeutic and academic programs for at-risk and struggling teens. Started in 2005, The Pinnacle Schools has grown into four separate and distinct programs, each designed to meet the individual needs of the teen and their family. The programs are The Elk River Treatment Program; The Pinnacle Schools Huntsville Campus, a private year-round high school located in Huntsville, Alabama; Elk River Academy, a transitional therapeutic school; Elk River Healthy Lifestyles, a teen weight management program.
Mrs. Worshim earned a B.S. in Communication Disorders from Texas A&M and a Master's Degree in Education with a concentration in Special Education from Auburn University. She earned her Administration Certification from the University of New Mexico. Mrs. Worshim has a goal of implementing research-based, best education practices that encourages students to engage in their learning process.
The Pinnacle Schools provides instruction using an approved computer-based curriculum and highly qualified teachers that allow students a self-paced instructional setting. Other services are offered including group counseling, anger management, coping strategies, and substance abuse counseling. Students may earn their high school diploma at The Pinnacle Schools or transition back to their local school.
Contact Selina Mason at The Pinnacle Schools for additional information: (256) 518-9998 or smason@thepinnacleschools.com.