C. Robert Kidder Joins Board of Directors of Wildcat Discovery Technologies, Inc.
New Director Brings Extensive Background in Batteries and Corporate Leadership of World-Class Organizations to Wildcat.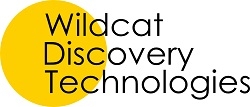 San Diego, CA, October 11, 2012 --(
PR.com
)-- Wildcat Discovery Technologies, a technology company that uses proprietary high throughput methods to rapidly develop new battery materials, announced today that C. Robert Kidder has joined its Board of Directors.
Mark Gresser, Wildcat's President and Chief Executive Officer welcomed Kidder to the Board stating, "Bob will be a tremendous help to Wildcat. He has an incredible background in the boardroom and as a CEO, and can provide a wealth of strategic knowledge useful for a company operating in the battery and automotive industries."
With more than 40 years of experience, Kidder currently serves on the boards of Merck and Morgan Stanley, where he is the lead director. He previously served as Chairman of Chrysler Group LLC and Chairman and Chief Executive Officer of 3Stone Advisors LLC, Borden Chemical, Inc., and Duracell International, Inc. Kidder has also served as a director at Electronic Data Systems Corporation and General Signal Corporation. He holds an M.S. in Industrial Economics from Iowa State University and a B.S. in Industrial Engineering from the University of Michigan. Kidder resides with his family in Columbus, Ohio.
"I am pleased to join Wildcat Discovery Technologies at such a critical juncture in the battery industry. With demand for new battery technologies at a peak and the market opportunities for such technologies almost limitless, Wildcat is well positioned to lead the charge for technological breakthroughs in a vast commercial market," said Kidder.
About Wildcat Discovery Technologies
Recently named one of the "50 Most Innovative Companies" by Technology Review, Wildcat Discovery Technologies is a discovery engine for new materials. Wildcat's experienced team of scientists use proprietary high throughput tools to rapidly develop and optimize breakthrough materials for battery applications. In addition to self-developing breakthrough battery materials, Wildcat performs collaborative work for corporate partners throughout the global supply chain.
www.wildcatdiscovery.com
Contact
Wildcat Discovery Technologies
Jon Jacobs
(858) 550-1980
www.wildcatdiscovery.com

Contact