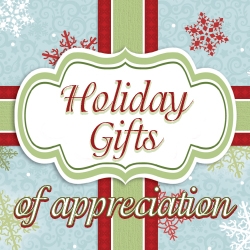 Hauppauge, NY, October 25, 2012 --(
PR.com
)-- The holiday season is upon us and Positive Promotions is pleased to present affordable gifts to say "thank you" to employees, associates, customers, and volunteers. Their beautifully wrapped-and-ready-to- go gifts meet any budget while saving you time and extra expense on presentation. The wide variety of quality gifts they offer range from edible treats, to trendy technology accessories, to holiday greeting cards and calendars. With over 80 new items, most with personalization available and some under $1.00, Positive Promotions gifts will bring festive cheer to the holiday season without financial burden.
A token of appreciation during the holidays will make anyone's season brighter. Positive Promotions eco-friendly tumblers including coffee, tea, and hot chocolate will add warmth to the office while ceramic mugs filled with candy will add that touch of sweetness to someone's day. Gift sets like their Nutcracker and Snowman Treat Towers are seasonal samplers which include gourmet treats of caramel popcorn and chocolate covered pretzels while other sets include Lindt gourmet truffles and Mrs. Fields cookies. The holidays are a time to indulge and anyone who receives edible appreciation gifts like these will feel spoiled by their decadence.
In a nod to our tech-savvy world, Positive Promotions has a product line of holiday appreciation gifts devoted to techies. Accessories like their media case are suitable for Ipads, Kindles, and Tablets while their Stylus Pen and Media Stand Gift Set is compatible with most touchscreen devices. These and other gifts including their unique Mini-Mate Rechargeable Portable Speaker are available with personalization of your company name or logo. No matter the industry you are in, recipients will love these useful gifts.
The extensive line of greeting cards and calendars Positive Promotions offers are a simple and inexpensive way to send holiday cheer. Personalized with your company name and information, these items are an effective way to promote your business to clients and customers. As a direct source for products, Positive Promotions is able to offer you quality product at the best prices, starting as low as $0.53 each.
Slogans like "Thanks for All You Do," "Caring is Always in Season," and a simply stated, "Happy Holidays," will make your gratitude ring loud and clear while their visually appealing graphics will catch the eye of all recipients.
Positive Promotions is a budget-friendly, one-stop-shopping source for awareness and educational tools. It is a direct source that offers quality product at exceptional monetary value. Customers can order in 4 easy ways: online anytime at
positiveholidaygifts.com
, by calling toll free at 1-800-635-2666 to speak to with a knowledgeable customer service representative Monday-Friday from 8am-7pm EST, by faxing an order toll-free at 1-800-635-2329 anytime, or by mailing an order to Positive Promotions at 15 Gilpin Avenue, P.O. Box 18021 Hauppauge NY 11788-8821. To request a catalog visit the company website at
positivepromotions.com
and click on the link under customer service.