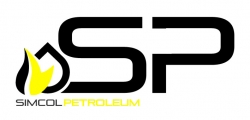 Atlanta, GA, October 30, 2012 --(
PR.com
)-- Simcol Petroleum is taking advantage of a rare sponsorship platform giving the brand access to a unique opportunity to garner market exposure to both of Lyons professional racing sports. The multi-level deal delivers Simcol Petroleum an exceptional marketing opportunity to capture both NHRA and NASCAR audiences, through their partnership with Lyons.
Nicole Lyons is amid an exceptional 2012 NHRA Top Sportsman & Outlaw Pro Mod race season, with several semi final finishes this year in NHRA Top Sportsman along with 2 Outlaw Pro Mod victories. With just 2 races left in the season, Lyons has again accomplished several historic firsts in racing. Gearing up for the 2013 race season, she is adamant about continuing to dominate the tracks of NHRA, while adding NASCAR races to her schedule as well. Lyons NASCAR testing will begin right after her 2012 NHRA drag racing season ends in November of this year. Nicole will test in November under the guidance of NASCAR veteran, David Roberts and team owner Ashley Burton.
Nicole starred as an automotive engine specialist on Speed TV's hit reality series "Car Warriors." As a part of the sponsorship partnership with Simcol Petroleum, Lyons is in development on a new television project, an underground race show entitled "Grudge Wars."
Nicole Lyons has accomplished several firsts for women in the automotive racing industry and has the stats to back it up. "Being the first to license or race in either sanctioning body of NHRA or NASCAR truly doesn't mean anything nor does it bring in sponsorship or endorsements, what matters is dominating, being competitive, winning and having the stats to prove it. No company wants to be on the side of the car or be represented by a driver that qualifies last and finishes last. I owe it to all my sponsors to continue like I have in drag racing being ranked in the Top 10 in 2012 and my intention is to have the same success in NASCAR. Being able to offer a sponsor marketing in both NHRA and NASCAR for 2013 is a opportunity of a lifetime," shares Lyons.
About Nicole Lyons:
Nicole Lyons has been a part of the National Hot Rod Association since 2005. Recognized for her stunning role on SPEED network's "Car Warriors" and building award winning engines. Nicole is the first and only woman competing in NHRA D2 Top Sportsman. She has been featured on several news outlets including NBC Nightly News w/ Brian Williams, FOX, CBS, CW, Tyra Banks, Aspire Network, Drag Illustrated Magazine, RIDES Magazine, Jezebel Magazine, Uptown Magazine, G4TV, and others. Lyons is a 2012-2013 national partner for Girls Scouts of America.
For More Information: 
www.NicoleLyonsRacing.com