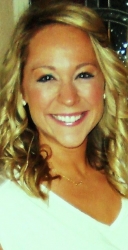 Dallas, TX, November 12, 2012 --(
PR.com
)-- Klemchuk Kubasta LLP (KK LLP), a leading full-service intellectual property (IP) law firm, announces the hire of Laura A. Brinkman as director of client services for the North Texas legal practice, effective November 1. She will report to Chelsea Green, chief operating officer.
As director of client services, Brinkman will serve as the direct contact for all non-legal client related matters. As part of the operations team, she will work closely with all the firm partners to ensure that KK LLP clients receive top quality customer service.
According to Darin M. Klemchuk, the firm's co-founder and senior partner, Brinkman will handle routine information record requests for clients in addition to identifying new potential business opportunities with existing clients.
"Since 2009, Klemchuk Kubasta has more than tripled in size in terms of staff and number of clients. To maintain the highest standards of customer service, we added a full-time staff member devoted to handling client requests that don't require the expertise of an attorney," said Klemchuk. "With a background in international business and education, Laura has a skill set that will support the Klemchuk Kubasta team and serve our existing clients."
Before joining Klemchuk Kubasta, Brinkman worked as the university relations coordinator for The Center for International Studies – a leading international education company. Her duties included establishing partnerships with foreign and domestic universities, developing and implementing study abroad programs and recruiting students and faculty. During her tenure, she significantly increased enrollment in the Southwest region in addition managing budgets, participating in promotion campaigns and managing faculty teams throughout Europe.
An alumna of the University of Oklahoma, Brinkman obtained a Bachelors of Arts in International and Area Studies in 2009.
About Klemchuk Kubasta LLP:
Based in Dallas, Texas, Klemchuk Kubasta LLP is an IP boutique law firm that offers comprehensive intellectual property legal services, including litigation and enforcement of all forms of intellectual property as well as registration and licensing of patents, trademarks, trade dress, and copyrights. The firm also provides legal services relating to domain names, e-commerce, privacy policies, social media, Internet law, commercial and business litigation, technology transactions, and international business & trade. Additional information about the firm and its attorneys may be found at www.kk-llp.com.