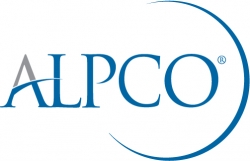 Salem, NH, December 07, 2012 --(
PR.com
)-- ALPCO Diagnostics is pleased to announce their North American distribution agreement with Swedish assay development and manufacturing company Euro Diagnostica. As part of this agreement, ALPCO will have access to and distribute Euro Diagnostica's comprehensive, high quality assay portfolio throughout North America. Products to note from this catalog include Euro Diagnostica's gold standard anti-CCP ELISA, ANCA ELISA, Pertusscan ELISA, Complement, as well as endocrine and tumor markers including Chromogranin A and B assays.
"This is an excellent opportunity for both ALPCO and Euro Diagnostica," says ALPCO President Sean Conley. "Euro Diagnostica offers a unique product portfolio, and they are known throughout the industry for their exceptional quality. We're truly excited to partner with them here in North America."
"We are pleased to enter into an agreement with ALPCO Diagnostics to distribute our product lines in the USA. With an excellent reputation as a provider of first class customer service, support and products we believe ALPCO Diagnostics will help us establish the products in the region," comments Euro Diagnostica CEO, Else Beth Trautner.
About ALPCO Diagnostics
ALPCO (American Laboratory Products Company) was founded in 1991 as an importer and distributor of high quality research immunoassay kits. Since that time, their primary goals have been to offer a diverse line of assays that appeal to their broad customer base, while also providing exceptional customer service and product support. Continued achievement of these objectives has been complemented by an increase in internal and collaborative product development and manufacturing, and expansion of their international distribution network.
www.alpco.com
About Euro Diagnostica
Formed in 1992 in Malmo, Sweden, Euro Diagnostica is a full service diagnostic solutions company, as well as a developer and manufacturer of high quality assays. Throughout the past twenty years, their world class scientists have been the first to develop and produce top quality ELISA kits for ANCA, anti-CCP, Complement and Chromogranin A assays which are used throughout the world. Euro Diagnostica combines a long tradition in R&D with a commitment to quality. Their goal is to constantly develop solutions to aid clinicians in diagnosis, prognosis, monitoring and treatment of autoimmune and related diseases.
www.eurodiagnostica.com