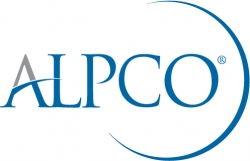 Salem, NH, December 10, 2012 --(
PR.com
)-- MEDICA, the world's largest medical trade fair, took place in Düsseldorf, Germany last month. At the meeting, representatives from ALPCO Diagnostics and BioCat GmbH met to sign an exclusive distribution agreement. As part of the agreement, BioCat will be ALPCO's exclusive distributor in Germany beginning on January 1, 2013.
"We are very excited to have BioCat as our exclusive distributor in Germany," states Karen Stein, Vice President of Sales and Marketing for ALPCO Diagnostics. "They are well known for their commitment to life science research and their excellent technical support, making them an ideal partner to represent ALPCO in Germany."
Dr. Michael Ehret, CEO at BioCat comments, "Thanks to the outstanding quality of the ALPCO ELISA kits we were able to build a solid customer base in the past. The exclusive distribution agreement will bring this collaboration to a new level."
About ALPCO Diagnostics
ALPCO (American Laboratory Products Company) was founded in 1990 as an importer and distributor of high quality research immunoassay kits. Since that time, their primary goals have been to offer a diverse line of assays that appeal to their broad customer base, while also providing exceptional customer service and product support. Continued achievement of these objectives has been complemented by an increase in internal and collaborative product development and manufacturing, and expansion of their international distribution network.
www.alpco.com
About BioCat GmbH
BioCat GmbH is located in Heidelberg, Germany and supplies the scientific community with innovative and high quality kits and reagents. BioCat's product portfolio provides modular solution packages to help deciphering the complex regulation of biological networks.
www.biocat.com