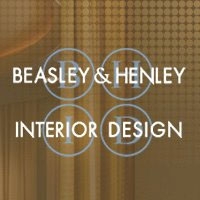 Naples, FL, December 10, 2012 --(
PR.com
)-- Beasley & Henley Interior Design is proud to announce their latest award for excellence in design for the Marquesa Royale condo model, located in the Naples community of Tiburon. The award for Best Interior Design of a Multi-Family Condominium was presented at the 2012 Lee Building Industry (BIA) Pinnacle Awards, an annual awards event held to recognize and celebrate excellence in residential and commercial building in Southwest Florida. The Pinnacles are awarded each year to members who have achieved an outstanding level of success in residential design, new home sales and marketing, as well as commercial building, planning and design.
The 2,950 sqft Marquesa Royale model, located in WCI Communities Tiburon development, received this prestigious award for its fresh approach to transitional design. Beasley & Henley created a warm transitional interiors, accented with an eclectic mix of modern abstract art, clean-lined furnishings, reproduction antiques, whimsical accent pieces and modern, oversized prints on throw pillows and draperies.
"It's sophisticated and soothing, almost a salon look," said Design Principal Troy Beasley.
The design team's Marquesa Royale interiors feature a color palette of warm grays, tone-on-tone white and creamy neutrals, and pops of bright, sunny gold to appeal to American and European buyers.
According to Beasley, "We want the buyers at Tiburon to think, 'This place is fabulous. I could easily spend time here.'"
The buyers took to it immediately, with the designs creating "buzz" right from the start. During the three day furnishings installation of this luxury model people were stopping by in droves.
"From the very first day we started to install, we had dozens of people walking in," said Beasley & Henley designer Dan Killgore. "Even before all the furniture was in place, we had BHID fans looking around, saying hello and admiring what they saw!"
Look for Beasley & Henley Models to come out again this January 2013 in The Colony, Tiburon and Quail West.
Beasley & Henley, with offices in Naples and Winter Park, is known for its sophisticated, livable, and inspiring interiors. Their much-loved designs help homes sell quickly and inspire individual homeowners to commission Beasley & Henley to create custom designs for their own residences. The firm's Naples marketing office phone is 239-774-1005, with Central Florida reachable at 407-629-7753. As always, please reach is by email at Stephanie@BeasleyandHenley.com.