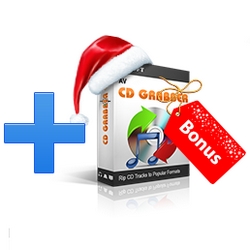 Ho Chi Minh, Vietnam, December 14, 2012 --(
PR.com
)-- This year seems to be one of the busiest years at Audio4fun, and all have been working hard on their latest project. Following the release of AV Audio Converter last November, another piece of Audio4fun's project has been published, and customers will have the entire holiday season to download it for free.
Visit this site for further details
.
According to sources, Audio4fun's latest software development, AV CD Grabber, will be available as a free addition to any purchase made from now until the last day of this year. "We were delighted to have this new product available in time to offer it as a gift to our customers," said Peter Nguyen, COO of Audio4fun, "With it, they can preserve all those great holiday songs easily, in less space, and enjoy them across a variety of today's storage media."
AV CD Grabber is a powerful, specialized tool for "grabbing" songs from a standard music CD (in CDDA format - the common format for music CDs) and convert and store them in current audio formats that preserve the quality of your music while greatly reducing storage size. Enjoy your music in today's formats, back them up to a variety of media, save space, and be able to enjoy them whenever and wherever you want. The program features a friendly user interface and enhanced performance.
Additionally, during the holiday season, visitors to
Audio4Fun will find discounts of up to 55% OFF
.
Check out more
here
.