Wildcat Discovery Technologies Selected as a 2012 GoingGreen Global 200 Top Private Companies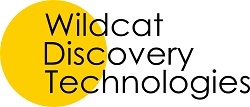 San Diego, CA, December 15, 2012 --(
PR.com
)-- Wildcat Discovery Technologies, a technology company that uses proprietary high throughput methods to rapidly develop new battery materials, has been named by AlwaysOn as a 2012 GoingGreen Global 200 company.
AlwaysOn defines the GoingGreen Global 200 companies as "leaders amongst their peers who develop game-changing approaches and technologies that are likely to push outside the bounds of existing markets and away from entrenched players."
The Global 200 represent the top emerging companies that are transforming big industry with viable business models for green technologies. Companies were selected based on a set of five criteria: innovation, market potential, commercialization, stakeholder value, and media buzz.
This is the third time Wildcat has received this distinction, with prior awards in 2009 and 2011.
About Wildcat Discovery Technologies
Recently named one of the "50 Most Innovative Companies" by Technology Review magazine, Wildcat Discovery Technologies offers partners and clients a powerful discovery engine for new materials. Wildcat's experienced team of scientists uses proprietary high-throughput tools to rapidly develop and optimize breakthrough materials for battery applications. In addition, the company performs collaborative work for corporate partners throughout the global supply chain.
www.wildcatdiscovery.com
Contact
Wildcat Discovery Technologies
Jon Jacobs
(858) 550-1980
www.wildcatdiscovery.com

Contact