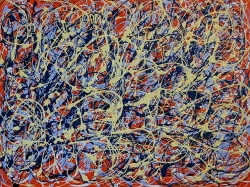 Stamford, CT, December 20, 2012 --(
PR.com
)-- Greg Herzog is the creator of HEDGEFUND WORKOUT® your highest rate of return in fitness™ and is an artist, former sub four minute miler and conditioning specialist in Fairfield County, CT. He has worked with competitive athletes, as well as individuals from the ages 5-94, and has made studying human performance his life's work.
This extensive experience led to the development of "AXIS CORE®", a mathematical equation to predict and change behavior, as well as a Quantum Reaction Theory: COLOR CODING DNA®, to help better understand the foundation of the makeup of an individual in regard to performance. Herzog believes he has broken the code of Steven A Cohen's performance.
Steven A Cohen is an American hedge fund manager. He is the founder of SAC Capital Advisors, a Stamford, Connecticut-based hedge fund focusing primarily on equity market strategies.
Time Magazine ranked him 94th in 2007 on its annual Time 100 list of most influential people. Cohen began collecting art in 2000, and over the past several years has become a prominent collector.
He is reportedly building a private museum for some of his artwork on his Greenwich property. His tastes in collecting changed "quickly" from Impressionist painters to contemporary art., He has purchased some unusual art works.
"What would an individual or subject look like if they were represented by a color or a series of colors?"
We know what people look like in human form, on MRIs and brain scans, but what would they look like if they were represented by color?
To answer this question, Greg Herzog created COLOR CODING DNA® a Quantum Reaction Theory using a geometric mathematical equation, where X# of points represents the makeup of a subject and each degree of expression within the context of each point is color coded and weighted accordingly.
Below are the colors and characteristics for Steven A Cohen derived from Mr. Herzog's mathematical equation used in his trademarked COLOR CODING DNA® process.
Yellow: A quick, bright and agile mind
Indigo: Extremely sensitive by nature
Yellow: Restless bored easily
Indigo: Faithful devotion
Violet: Very unselfish
Orange: Proud
Black: Complicated emotions
Orange: Total freedom of self- expression
White: Idealistic
Orange: Optimistic and enthusiastic
The COLOR CODING DNA® painting process is strikingly similar to the way patterns in Nature evolve. Since its discovery in the 1960's, chaos theory has experienced spectacular success in explaining many of Nature's processes. A mathematical system can be designed to generate COLOR CODING DNA® trajectories, where the degree of chaos can be tuned. Many natural chaotic systems form fractals in the patterns that record the process.
For more information go to
www.hedgefundworkout.com