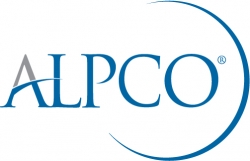 Salem, NH, December 18, 2012 --(
PR.com
)-- General Biologicals Corporation of Taiwan and ALPCO of Salem, NH recently signed a distribution agreement. The partnership allows ALPCO to distribute a line of GBC's Infectious Disease assays for research use only in North America.
"GBC provides a broad portfolio of Infectious Disease assays," comments Karen Stein, VP of Sales and Marketing at ALPCO. "We are happy to now offer these products from GBC to our North American customers."
General Biologicals Corporation Marketing Director, Frank Lin, had this to say of the new partnership, "ALPCO has a well-established presence in the Infectious Disease assay market, so we are confident they will excel as a distributor of our products in North America."
About ALPCO
ALPCO (American Laboratory Products Company) was founded in 1991 as an importer and distributor of high quality research immunoassay kits. Since that time, their primary goals have been to offer a diverse line of assays that appeal to their broad customer base, while also providing exceptional customer service and product support. Continued achievement of these objectives has been complemented by an increase in internal and collaborative product development and manufacturing, and expansion of their international distribution network.
www.alpco.com
About General Biologicals Corporation
General Biologicals Corporation (GBC) is a developer, manufacturer and distributor of innovative diagnostic research kits. Founded in 1984, GBC is a leader in providing a variety of technology platforms from diagnostic equipment in RIA, ELISA, Point-of-Care, and Real-Time PCR to a Sequential Vertical Technology in Hybridoma Techniques, Cell Culture, Genetic Engineering, Protein Purification, and Peptide Synthesis. GBC is certified as IVD Class-3 cGMP and distributing products in more than 50 countries worldwide.
www.gbc.com.tw