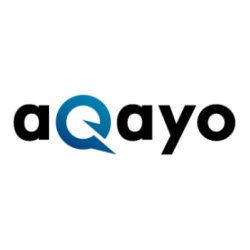 Singapore, Singapore, December 19, 2012 --(
PR.com
)-- Aqayo, a leading supplier of web-based recruiting software, announced today that it is providing the equivalent of US$ 10 million in hiring software services to start-ups headquartered in Asia.
The program will offer all eligible start-ups one year access to Aqayo's recruiting solutions along with access to training resources and social recruiting best practices.
Attracting the right people is crucial to the growth and success of every company. In the war for talent, start-ups do not have the money nor the time to compete with multinationals. This is a critical challenge for the small businesses as attracting the right set of people is all the more important when you work in smaller teams.
To support the booming Asian start-up community, Singapore-based software provider Aqayo decided to offer access to its social recruiting platform for free.
"Aqayo provides powerful tools for growing companies to find and recruit the right employees faster and more effectively," says Julien Arnaud, Director of Aqayo. "As the leading applicant tracking solution in Asia, we are thrilled to help promote regional startups and the job opportunities they have to offer." Exploiting the power of social networks, Aqayo allows entrepreneurs to spend more time growing their business and less time worrying about the administrative burdens associated with the recruitment process.
A for-profit start-up company qualifies for a free 1-year Aqayo access if (a) it was founded since 2010 and has at least two founders/employees, or if (b) it was founded since 2009 and has at least ten employees. More formation about this unique program and Aqayo's recruiting solutions can be found at
www.aqayo.com
.