All My Books App for iPhone and iPod Touch is Out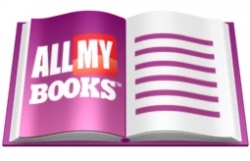 New York, NY, January 09, 2013 --(
PR.com
)-- Bolide Software, one of the leading software providers for movie and book collectors, announces the release of its eagerly anticipated mobile application for iPhone and iPod Touch for users of All My Books for Windows. The new application erases the borders and provides users with the round-the-clock access to their book collection no matter where they are.
"This mobile application is a significant step forward. You see people are really mobile these days, always on the move – they're working and travelling, reading and resting at the same time. No wonder that having immediate access to their data on a 24/7 basis is no longer an object luxury, it's a real need. And All My Books for iPhone and iPod Touch is meant to meet this need," says Max Smirnoff, CEO of Bolide software.
The synchronization process is easy to perform and takes no time. It can be done either via Internet or using a local file and importing the file to the application. The benefits of having the book database virtually in the pocket are obvious. Thus, thanks to the new app, users will always have the latest info about their book collection and forget about unnecessary purchases of those books that are already in the database, which often happens to "heavy" collection owners.
The mobile application is really easy-to-use and much fun. At the same time it's reliable, fast and highly efficient. These qualities have always been characteristic features of all Bolide Software products and this app proves this fact once again.
The application allows quickly locating a book in the database as well as looking through the collection as a title list or cover thumbnails. Book covers can be viewed full-screen and users can easily switch from one to another. Filtering, grouping and sorting by various criteria are all at users' service. Apart from the usual information about a book, extended book details like the synopsis, binding type and publisher are also available in the book card.
So, All M Books mobile app is a real gift for book lovers and owners of Apple iPhone and iPod Touch devices. However, those who prefer Android devices and iPad won't be disappointed. In the nearest future the mobile app for these devices is going to see the light.
For more information, please visit
http://www.bolidesoft.com/allmybooks/iphone.html
Availability
All My Books for iPhone and iPod touch is available on the App Store for $9.99 (US). The desktop version of All My Books for Windows can be downloaded from the developer's website.
About Bolide Software
Bolide Software started in 2003 as a developer of software for collectors of movies and books. Over 9 years of active work, the company has created one of the most popular movie database applications called All My Movies for Windows and the book organizer called All My Books. Both are used by more than 20,000 home users around the world. For more information, please visit
http://www.bolidesoft.com
Contact
Bolide Software
Maxim Smirnov
1(847) 329-9173
www.bolidesoft.com

Contact