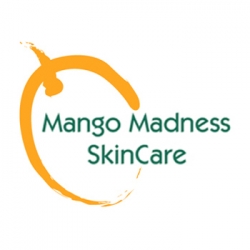 Palm Beach, FL, January 10, 2013 --(
PR.com
)-- Anti-aging skin care product manufacturer Mango Madness Skin Care, Inc. and Cocoa, Fla. based Beach Organics Skin Care have announced a marketing partnership that will promote Mango Madness skin care products through a network of independent retail outlets that also carry the Beach Organics brand.
Retailers now offering the Mango Madness Skin Care line include Massage By Morakot at three locations: Cocoa Beach, Fla., Merritt Island, Fla., and at the Cape Caribe Resort in Cape Canaveral, Fla.; D. Rochelle in Satellite Beach, Fla.; and the Beach Organics headquarters in Cocoa, Fla. All locations are in Brevard county, Fla.
Mango Madness Skin Care anti-aging products include advanced paraben-free wrinkle creams with peptides
and retinol, exfoliation products, moisturizing creams and serums, and special-purpose creams. Beach Organics Skin Care features certified organic and all-natural bath and body products including organic soap, shampoo, conditioners, deodorant, and related natural products packaged with a tropical, beach-inspired design.
"We are excited to announce this partnership with Beach Organics, a leader in organic bath and body products," said Gary Myers, president of Palm Beach, Fla. based Mango Madness Skin Care. "The two companies are a good fit and we are pleased to be able to expand our retail presence in this market."
Beach Organics president Susan Moore said, "We are enthusiastic about the addition of the Mango Madness anti-aging line to our product offerings. Their paraben-free skin care brands are the ideal complement to our certified organic bath and body skin care line."
Mango Madness products are formulated to contain no parabens, sulfates, phthalates, BPA, artificial fragrance, or other harmful ingredients. They are gluten free. The company performs no animal testing and all ingredients and products are animal cruelty free.
Beach Organics Skin Care is a woman-owned Brevard county, Fla., company that manufactures a full range of organic and all-natural bath and body products, including organic soap, deodorant, shampoo, conditioner, body powder, lotions and creams. The California Certified Organic Farmers organization has certified that Beach Organics meets the national organic standards established by the United States Department of Agriculture.