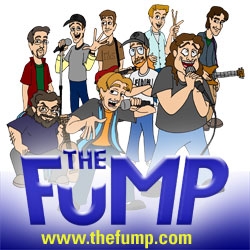 Hardyston, NJ, July 26, 2007 --(
PR.com
)-- FIDIM Interactive, LLC today announced that radio stations can now get free broadcast quality downloads of the songs posted to The Funny Music Project. The Funny Music Project, or The FuMP as it's known, is a collaborative effort of comedians who release two songs per week on the FuMP's web site- www.thefump.com.
Starting with the five most recent songs all songs posted to The FuMP will also be uploaded to AirPlay Direct, a free service for DJs and radio stations who can download and stream music for rebroadcast. The songs are encoded at 320k to ensure they are broadcast quality and new songs will be posted every Tuesday and Friday to keep up with The FuMP's posting schedule.
"The FuMP has been a big success for us" says Tom Rockwell of FIDIM Interactive. "We're excited to be able to offer this great music for radio stations now as well."
Songs from The FuMP have in fact already been played on several radio stations. Legendary radio host Dr. Demento checks the site weekly looking for new funny music to play. Many of the songs that have become hits on his show this year came directly from The FuMP's web site. "It's the best thing to happen to funny music since Al got weird" says Demento.
Radio stations and disc jockeys interested in broadcasting songs from The Funny Music Project will need to sign up for a free account at AirPlay Direct's web site- www.airplaydirect.com. From there, the FuMP songs songs can be found at www.airplaydirect.com/thefunnymusicproject.
###