Business Class Cloud Based VoIP for SMB Simplified
Aphoneapp.com has just installed a Cloud Based Enterprise PBX Solution for a Large 3 Site Real Estate Company in the Chicagoland Area. Their Mantra "The New Lines of Business" is a game changer in the world of SMB VoIP.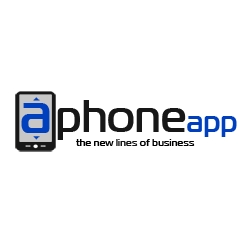 Milwuakee, WI, January 15, 2013 --(
PR.com
)-- Aphoneapp.com a Cloud Based Enterprise PBX and VoIP Solutions Provider in the Chicagoland area has completed a multi-site VoIP 100 user implementation for a local Real Estate Company. The customer was seeking a solution that did not require a Huge up-front Capital Investment in these strained economic times. The customer researched several options and Aphoneapp.com met the requirements of no up front capital investment and no telecom contract so the client is free to switch carriers anytime they like.
Companies are seeking more and more ways to be competitive in rough economic times. A Real Estate Company in the Chicagoland area was seeking a solution! They had 3 locations with a T-1 Network for Data and an ISDN-PRI Circuit for Voice Services interconnecting over 200 numbers for communications, a VoIP Phone System from a Proprietary Manufacturer that entailed upgrades with expensive service requirements, on top of that when they contacted the Bell provider to get resolution for Service outages employees wasted hours of valuable time trying to get someone to fix the problem.
The voicemail had crashed after 8 years- the Hard Drive failed and repair costs were something the owners did not want to eat, rebooting the system in the backroom was becoming a hassle so they contacted several companies seeking a replacement solution, what they did not realize is that Aphoneapp.com would come in with not only a dramatically cost effective solution with little capital investment but also a greener technology and better management tools such as Call Accounting. The Company will have full ROI in just under 3.5 months.
The real estate firm can now add new agents on the fly with a simple $8.00 app for the iPhone or Android devices the agents are already carrying. The owner expecting to purchase other real estate offices in the future can now implement these locations rapidly without the need for additional resources such as Bell Services, T-1 Services, Telecom Contractor Services and maintenance agreements as the client is now self-sufficient with an easily deployable straight forward Cloud solution in line with the existing data infrastructure.
The solution Aphoneapp.com implemented while utilizing the same trunking (phone lines) configuration with it's Cloud Based VoIP PBX Solution freed up over $30,000.00 + in capital annually for the client to reinvest elsewhere. Power savings will be another big savings for the client down the road as they no longer have any on premise telecommunications equipment, Battery Backups, or switching gear. All is now residing in the Aphoneapp.com Cloud PBX, Unlimited Calling was also included so no surprise phone bills down the road.
Contact
Aphoneapp.com
John Galek
888-766-7577
http://www.aphoneapp.com

Contact