Bella Cucina Artful Food Introduces New Kale & Parmesan Pesto at the San Francisco Fancy Food Show
Bella Cucina's all natural small - batch production is what makes its products uniquely delicious and distinctively different in the marketplace. Bella Cucina Kale & Parmesan Pesto is a healthy & delicious addition to its award-winning product line. Kale is a super food fast becoming a staple ingredient in the diet of health conscious consumers. Kale is full of fiber and anti-oxidants that pack a punch of flavor and energy with a healthy dose of vitamins A, C, potassium and calcium in every bite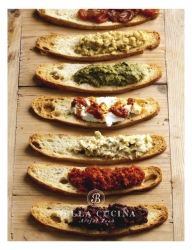 San Francisco, CA, January 21, 2013 --(
PR.com
)-- www.bellacucina.com
Bella Cucina introduces New Pesto at San Francisco Fancy Food Show
Kale & Parmesan Pesto is the newest addition to Bella Cucina's line of hand-crafted award-winning artisan foods.
From the Earth to the Table
Bella Cucina creator and chef, Alisa Barry, calls her New Kale & Parmesan Pesto a "delicious happy accident." Inspired by an overabundance of kale growing in
Bella Cucina's organic garden and a growing appetite in the food community for all things healthy, organic and green, Alisa created a pesto spread to sell at the local farmer's market. To everyone's surprise, it immediately became one of the best-selling products at the market. Now national retailers can offer this New and exciting product to customers in their stores.
Kale & Parmesan Pesto: All Natural small - batch production is what makes Bella Cucina pestos and products uniquely delicious and distinctively different in the marketplace. Bella Cucina Kale & Parmesan Pesto is made from lacinato kale, also known as dinasour kale, an Italian variety of kale that has a sweet taste and tender leaves. Parmesan cheese and pine nuts add a luscious and earthy flavor, blended with the richness of California extra virgin oil and locally sourced expeller-pressed canola oil.
Health Benefits: Kale is one of the super foods fast becoming a staple ingredient in the everyday diet of health conscious consumers. Kale is delicious and nutritious, full of fiber and anti-oxidants that pack a punch of flavor and energy with a healthy dose of vitamins A, C, potassium and calcium in every bite.
(Easy Entertaining and Everyday Artful Eating)
Recommended uses: Kale & Parmesan Pesto is delicious right out of the jar as a healthy dip for snacking or easy entertaining cheese condiment. Toss kale pesto with fresh pasta or layer in lasagna with ricotta cheese for a quick and healthy meal. Blend into a dressing and toss with finely sliced fresh kale leaves and croutons as a delicious twist to the traditional Caesar salad. There are many creative ways you can incorporate Kale & Parmesan Pesto in your recipes as part of a healthy and delicious daily diet regimen.
For Distribution and Sales, contact Bella Cucina:
customerservice@bellacucina.com
Telephone (866) 350- 9040
Fax (866) 350- 9044
Bella Cucina pestos and All Natural award-winning products are proudly hand-crafted in Atlanta, Georgia.
Contact
Bella Cucina
Alisa Barry
678.539.8400
www.bellacucina.com
customerservice@bellacucina.com
(866) 350- 9040

Contact
Multimedia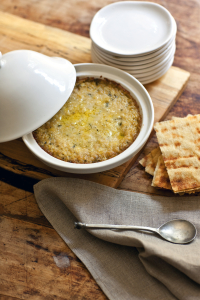 Oprah's "O" list favorite, Artichoke Lemon Pesto has long been a best-selling favorite of the more than 60 hand-crafted products Bella Cucina makes. All Natural, always.