Catalogs.com Reports Top Gardening Trends for Spring 2013
Catalogs.com gardening catalogs and stores share their most popular gardening trends for Spring 2013.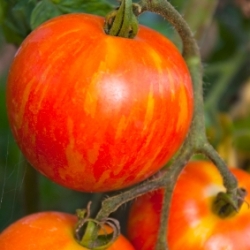 Fort Lauderdale, FL, February 13, 2013 --(
PR.com
)-- February marks the beginning of the spring gardening season for the retail market, and several companies featured in
Catalogs.com's gardening
department report their Spring 2013 gardening sales trends.
"Spring gardening trends observed by our gardening catalog companies and e-retailers reflect a growing movement back to heirloom plants that are full of flavor and have health benefits," states Catalogs.com co-founder Leslie Linevsky.
According to Wayne Gale, president of Stokes Seeds, "Unique vegetables are trending this spring as consumers continue to re-discover old fashion options like Kale, particularly on the East Coast." Additional trending seeds include those of "determinant vegetables" according to Gale. Determinant vegetables are those that grow as bushes instead of vines, which require more room and must be staked. "Since many people have less outdoor space, patio and container gardening are consistently growing in popularity. Everbearing strawberries are a hot seller this spring. The new varieties produce larger berries, can be grown from seed, and take up less space than other types of strawberry plants," concludes Gale.
Chris Surabian, President of SeedsNow.com, asserts that people are embracing gardening "because they are more concerned than ever about avoiding commercially available, genetically modified foods." Surabian also reports that there is a demand for vegetables that are easy and fast to grow, like spinach, lettuce, squash and tomatoes. "Sales of heirloom varieties of tomatoes, especially, are huge this year." Surabian points out that budget continues to be a factor in gardening purchase trends. "Shoppers are not only looking for quality seed, but a lot of seed for their money. As a result, our seed samplers, at 99 cents, are hot sellers."
Annie's Heirloom Seeds owner, Scott Slezak, has seen tremendous interest in heirloom seeds catalog this year, noting that gardening consumers are following the trend of looking for nutritious whole foods that taste good. "People are tired of going to the grocery store and buying tomatoes that taste like nothing. Consumers are losing trust in the big agro-businesses," emphasizes Slezak. "They want something that tastes good and is healthy."
In addition to wholesome home-grown produce, Slezak sees a developing trend in the purchase of medicinal herbs. "We introduced a line of medicinal herbs which sold phenomenally well, much better than we expected. It demonstrates a continuing trend of people growing for health reasons."
Paul Ambrose, General Manager of catalog company, Jackson & Perkins, reports that consumers are gravitating towards patio container/annual plant combinations. "Brand new assortments of annual plants, and combination assortments take the guess work out of patio container growing," explains Ambrose. "These exclusive assortment packs include the necessary amount of plants and the precise floral recipe to create stunning patio container displays."
Catalogs.com is currently highlighting the top 25 gardening catalog and e-retailer companies in its Garden & Yard department.
About
Catalogs.com
Since 1996, shoppers have universally recognized Catalogs.com as a trusted shopping and catalogs portal, attracting more than one million unique visitors each month. The comprehensive Catalogs.com website, newly launched Catalogs.com for iPad, and Catalogs.com online catalogs feature over 740 major and specialty retailers, and provide shopping access via web, iPad and mobile phone platforms. Visit Catalogs.com and follow Catalogs.com on
Facebook
and on
Pinterest
.
Contact
Catalogs.com
Allison Kugel
516-942-0264
www.catalogs.com

Contact