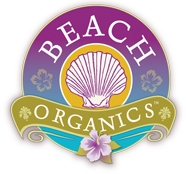 Cocoa, FL, February 19, 2013 --(
PR.com
)-- Beach Organics Skin Care, a certified organic bath and body products manufacturer and retailer, has announced the availability of an
all natural shampoo made without sodium lauryl sulfate
.
Most commercial shampoos sold at retail outlets contain an inexpensive foaming and degreasing agent known as sodium lauryl sulfate, or SLS. According to industry material safety data sheets, SLS at full strength is a skin and eye irritant and may be hazardous or toxic to human skin. SLS exposure has also been shown to cause adverse reproductive effects in test animal data.
"Many consumers that are concerned about their health are asking for a SLS-free shampoo," said Susan Moore, president and chief executive officer of Beach Organics Skin Care. "Because sodium lauryl sulfate is also used as a degreaser, it can strip hair of beneficial oils; our SLS-free shampoo leaves hair just as clean but healthier and shinier than conventional shampoos."
The primary ingredients in the Beach Organics shampoo include organic aloe, vegetable glycerin, coconut oil, and safflower seed oil. In addition to being formulated with no SLS, it contains no parabens, phthalates, or other controversial ingredients.
Beach Organics Skin Care is a woman-owned Brevard county, Fla., company that manufactures a full range of organic and all-natural bath and body products, including organic soap, deodorant, shampoo, conditioner, body powder, lotions and creams. Beach Organics meets the national organic standards established by the United States Department of Agriculture.
The complete product line is available online at www.BeachOrganicsSkinCare.com and at the Beach Organics headquarters in Cocoa, Fla.