The Best Movies You'll Ever Hear
A new media enterprise produces award-winning and once optioned screenplays as a hybrid "Audiomovie" and Dramatized Radioplay.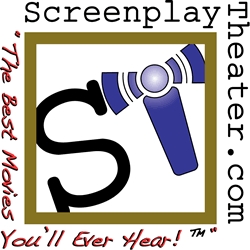 Los Angeles, CA, February 24, 2013 --(
PR.com
)-- ScreenplayTheater.com (ST) establishes a unique hybrid of Radio-Style dramatizations and modern day Audio Books. Like an Audio Book, ST uses professional actors to read narrative, then, like a Radio-Play, ST casts actors to give voice to its characters. Finally, each performance is enhanced with sound effects and musical score for what ST calls, "An Immersive Audio-Theatrical Experience™" for a roster of what they bill as "The Best Movies You'll Ever Hear™."
The premiere episode is February 23, 2013, with Audio-Movie "A Light Before The Darkness" by Ken Mora. Mora's script was the winner of several competition awards and earned its author literary representation. Like many such winning scripts, however, production never materialized after having been optioned.
Enter, Screenplay Theater whose goal is to produce award-winning screenplays whose authors have moved on to other projects. Other Season One episodes will include: produced screenwriter Vicky L. Neal's "3rd and Goal" about the first female NFL quarterback, Richard Herlan's "The Traveling Magic Show," runner-up at Screenwriting Expo, 2006, Charles Schlotter, best know for his Family Ties episode "The Spirit of Columbus," will have his raucous noir send-up of police thrillers "Bodily Obsession" adapted, and several as-yet-unproduced writers will contribute their award-winning and optioned scripts.
In advance of each Audio-Movie, a free preview podcast will feature five to ten minutes of the movie and include interviews with the script's author and lead actors. The first episode's free preview podcast, is now available at
http://screenplaytheater.podbean.com/
featuring interviews by lead voice actors Mike Vaughn and Kyle Hebert, and an introduction by author Ken Mora. In addition, other ST preview podcasts will feature script consultants, agents, managers, and other Industry professionals.
Should the preview podcast listener wish to purchase the entire Audio-Movie, they can purchase it at the
ScreenplayTheater.com
website for only $1.99. Audio-Movies will each be between two to three hours in length and will stream on the popular service, Vimeo.com.
Proceeds, after production costs, are equally split in thirds between the writer(s), actors, and sound crew, and each month's episode will be added to the ST archive for future purchase.
ST plans to produce a minimum of 12 screenplays by acclaimed and award-winning screenwriters each year. Those wishing to have their scripts produced by ST are invited inquire about eligibility criteria at the website.
Other Social Media: twitter.com/screeplayThtr
Contact
Screenplay Theater
Ken Mora
310.984.6943
ScreenplayTheater.com

Contact