Casentric Announces Launch of CaseXpert™, a Liability and Damage Resolution Platform
Casentric, LLC, a provider of software for property and casualty claims, launches CaseXpert™, an innovative SaaS application that helps adjusters effectively investigate, evaluate and negotiate the damage and liability components of property and casualty claims.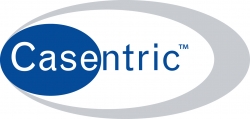 Cleveland, OH, March 09, 2013 --(
PR.com
)-- CaseXpert™ enables claim handlers to organize and analyze liability and loss information, and all related evidence for each issue, in order to create a more accurate claim value. Its intuitive, building-block approach serves as a decision tool for claims handlers to develop the value of a case as their investigation progresses. This significantly improves their ability to amicably resolve cases faster and with confidence, even in difficult cases where a company's customer bears partial responsibility for a loss. Claims handlers who use CaseXpert™ show performance gains within days that, for the first time, can be measured, explained and used by managers and claims leaders to drive further improvements.
Jim Kaiser, CEO of Casentric and an experienced claims and technology executive, understands the challenges in today's claims environment. "We developed CaseXpert™ for insurance carriers who want to achieve improved, more accurate claim resolutions. In our early testing, users have been able to improve their liability accuracy by as much as 15 percent. Adjusters face an increasing amount of information every day. CaseXpert™' helps the adjuster to build a claim's value while providing immediate feedback to the adjuster about the impact of each new piece of evidence on their evaluation. In turn this yields improved liability and damages assessments."
CaseXpert™ is a cost-effective, cloud solution that is accessible via a web browser. It can be easily and quickly deployed for testing or implementation, and has been designed to integrate seamlessly with core claim systems. CaseXpert™ user training takes approximately one hour. The application is fully customizable to strengthen a company's competitive or proprietary approach to claims handling.
CaseXpert™'s multiple components can be purchased individually or together. The liability and damages components support accurate assessment of a claim's value. An intelligent reporting module provides entirely new and unique information to managers to enable real-time case intervention and support better reserving, predictive analysis and performance improvement. An upcoming negotiation component will integrate with CaseXpert™'s liability and damages components to provide real-time guidance to claim handlers during case resolution to help them achieve better negotiated outcomes.
For more information on CaseXpert™, please visit www.casentric.com or call Casentric at (216) 200-6446.
Contact
Jim Kaiser
216-200-6446
www.casentric.com

Contact