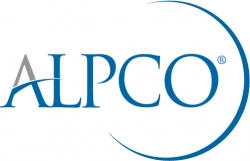 Salem, NH, March 25, 2013 --(
PR.com
)-- For over twenty years, ALPCO has been a provider of immunoassay kits and other life science tools to researchers in the academic, pre-clinical and clinical communities. On March 25, 2013, ALPCO will begin offering high quality, affordable flow cytometry reagents to their growing customer base worldwide. In addition to these reagents, ALPCO will also supply software for flow cytometry data analysis.
"We are extremely proud to launch a new flow cytometry-based product range which couples superior reagents with a powerful and dynamic software application offering simpler, faster and more accurate analysis of acquisition data files," explains ALPCO President, Sean Conley. "True to our mission, we continually seek new and unique solutions to help our customers overcome the challenges they face in their research and/or clinical diagnostic endeavors, and this new flow cytometry offering really hits the mark."
"This event signifies what has yet to come from ALPCO," says Martin Blankfard, Vice President of Scientific Operations. "Our Research and Development team will continue to investigate technologies that bring value to the ALPCO product offering, in order to accommodate our customers' evolving research needs."
About ALPCO
ALPCO (American Laboratory Products Company) was founded in 1991 as a provider of immunoassay kits for the North American research markets. ALPCO's mission is to offer unique product solutions that appeal to a diverse set of customer needs, while providing exceptional customer service and product support.
www.alpco.com
Browse all of ALPCO's flow cytometry reagents
here
.