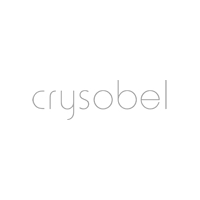 San Francisco, CA, August 08, 2007 --(
PR.com
)-- Gaitri Chandra Raj, designer of the Crysobel Jewelry Collection draws inspiration from her homeland of Sri Lanka, as well as incorporating many rare and precious gemstones from her birth country into her line. Now a resident of San Francisco, California, she is proud of her south Asian roots and finds it fitting to give back to her native country in helping to re-build parts of Sri Lanka that were terribly affected by the wrath of the December 2004 Tsunami. Beginning now and continuing through the end of 2007, Crysobel Jewelry will be donating 15% of the company's sales to the Saiva Mangaiyar Kalagam – a charitable organization based in Sri Lanka that is working tirelessly with the post-Tsunami re-build. After the Tsunami, Saiva Mangaiyar Kalagram was instrumental in providing tools and resources to rehabilitate affected communities as well as constructing a local community center.
Chandra Raj recognized the beauty in Sri Lankan gemstones and the part they play in making the Crysobel Jewelry Collection unique and exclusive with such rare stones as pink, white and orange sapphires; black diamonds; and red corals. She would like to take some of the financial rewards that these beautiful gemstones have afforded her and put them back into the communities in Sri Lanka that can benefit from this charity. As the summer winds down and the holiday season approaches, this is especially important to Chandra Raj. "People can gift their loved ones with Crysobel's magnificent 18K gold and precious gemstone jewels, knowing that they are also contributing to a great cause that will benefit those less fortunate. That is what the holiday season is all about." Chandra Raj went on to add, "Being that December is the anniversary of this natural disaster, we felt it most appropriate to commemorate that fact by using the holiday season as a way of raising money to continue to re-build this region of the world, and to make a positive impact on the lives of the Sri Lankan people."
To learn more about this great cause and the contribution you will be making with your purchase of Crysobel Jewelry, go to www.crysobel.com and click on "You're Shopping for a Great Cause."
About Crysobel Jewelry:
Crysobel is a fine jewelry collection inspired by the artistry of the designer's eastern roots, blended with the sophisticated elegance of her current western urban lifestyle. Earrings are crafted in 18K white and yellow gold, highlighting precious and semi-precious gemstones imported from her native, Sri Lanka. Crysobel earrings display such rare gems as black diamonds, red coral, cultured pearls, hessonite garnets, citrines, rubies and the world's finest Sri Lankan orange, white, pink and blue sapphires. For more information visit www.crysobel.com.
About Saiva Mangaiyar Kalagam:
Saiva Mangaiyar Kalagam, a charitable organization based in Sri Lanka to help support the post-tsunami rebuild. The organization was founded in the 1930s by Gaitri's grandmother, Sornacanthy Nallainathan with the mission of promoting culture and scholarship among Sri Lankan Tamil girls. Over time, the Saiva Mangaiyar Kalagam has grown and branched out into many other areas of social services.
After the Asian Tsunami in 2004, the organization was instrumental in providing tools and resources to rehabilitate the affected communities and also spearhead the construction of a local community center. While the Saiva Mangaiyar Kalagam gets donations from individuals and European and Asian Embassies, it is still in desperate need of funding to continue its post-tsunami efforts.
Crysobel will be donating 15% of every sale to the Saiva Mangaiyar Kalagam from now through the end of 2007.
###