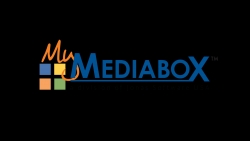 Duluth, GA, April 03, 2013 --(
PR.com
)-- MyMediabox, provider of SaaS hosted applications for product approvals (Mediabox-PA), digital asset management (Mediabox-DAM) and deal memo management (Mediabox-DM), rolled out multiple upgrades to their systems in March 2013. New functionality in Mediabox-PA includes the ability to set email preferences by individual user, as well as the capability to change project owners. Mediabox-DAM features additional customization and organization options, plus a new, improved video player.
The new features added to Mediabox-PA give more flexibility to individual users. The ability to set email preferences allows users to opt in or out of emails about project, team or individual related updates. With project emails, users can now decide if they would like to receive notifications when a project is added to the system, when files are added to a project, when a licensee cancels a project and more. Team emails include notifications when team members are added, when an action is required, when a project status changes, etc. Lastly, individuals can decide if they would like to be notified about changes to their account settings (i.e. access dates, changes in access, profile udpates). Administrative users also have more flexibility in the admin section with the new "Projects" tab. Here users with admin access can change project owner by individual projects or by project owner (transferring all of one owner's projects to another owner).
Mediabox-DAM upgrades provide users with a more personalized experience, as well as a new, improved video player. Now site administrators can create and add backgrounds at the folder level for specific properties. Additional branding options are provided at the subfolder level, with the ability to create and display graphics providing users another way to identify the location of assets.
MyMediabox rolls out upgrades to Mediabox-PA and Mediabox-DAM on a regular basis. If you have suggestions for functionality you would like added to the sites email marketing@mymediabox.com.
For more information on streamlining your product approvals and style guide delivery or to schedule a demo, visit MyMediabox online at
www.mymediabox.com
.
About MyMediabox and Jonas Software
MyMediabox, a division of Jonas Software, was founded by executives with prior direct experience in the Consumer Products Licensing and Media and Entertainment industries. The company is headquartered in Atlanta, Georgia with an additional office in Cincinnati, Ohio for Software Development and Customer/Tech Support. Today, MyMediabox applications are used daily by over 80 leading Licensors and 33,000+ Licensee Users in 120+ countries.
Jonas Software, a Constellation Software Company, is the leading provider of enterprise management software solutions to the Consumer Product Licensing, Club, Foodservice, Construction, Leisure Fitness & Sports, Attractions, Metal Service Centers, Moving & Storage, Education and Radiology/Laboratory Information Systems industries. Within these ten vertical markets, Jonas boasts 33 distinct brands, all of which are respected and longstanding leaders within their own domain.