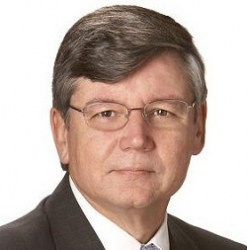 Gastonia, NC, April 03, 2013 --(
PR.com
)-- Alliance Bank & Trust, a North Carolina community bank with branches in Gastonia, Shelby, and Kings Mountain, announced its board of directors has chosen Mr. Don Harrison to lead their team. Pending regulatory approval, Mr. Harrison will serve as the new President and Chief Operating Officer.
Mr. Harrison has more than 30 years of experience in retail and commercial banking and brings a wealth of market knowledge to the table. Mr. Harrison's extensive background includes being recruited in October 2004 to serve as President/CEO of First Gaston Bank (a subsidiary of Integrity Financial Corporation) which was $200 million bank with five Gaston County branches. Most recently Mr. Harrison held the role of Executive Vice President of commercial banking at CommunityOne Bank based in Asheboro, North Carolina.
Mr. Harrison is a graduate of the University of Georgia where he received his Bachelor's degree in marketing and a Master's in finance. Mr. Harrison is also a graduate of The Graduate School of Retail Bank Management, University of Virginia, Charlottesville.
"Don Harrison will be another great asset to our team here at Alliance," says Wayne Shovelin, chairman of the board of directors of Alliance Bank & Trust, and the current acting President and CEO, "He has the banking background and tenure in our area to further our mission of making a difference in the communities we serve."
Mr. Harrison has always been deeply involved with the communities he has served and most recently served in the following volunteer capacities:
Chairman, Gaston Together
Board Member, Gaston Economic Development Commission
Board Member/Executive Committee, Gaston County Chamber of Commerce
Chairman, Development Committee, Schiele Museum, Gastonia
Alliance Bank & Trust
Alliance Bank & Trust Company, which opened in Gastonia, North Carolina in 2004, operates four North Carolina banking offices, in Gastonia (2), Kings Mountain and Shelby. AB&T Financial Corporation is the parent company of Alliance Bank & Trust Company, which offers a full array of banking services. Additional information on Alliance Bank & Trust's locations and the products and services offered are available at www.alliancebanknc.com.
For More Information Contact:
Wayne F. Shovelin at 704-867-5828
Certain matters set forth in this news release may contain forward-looking statements that are provided to assist in the understanding of anticipated future financial performance. However, such performance involves risks and uncertainties that may cause actual results to differ materially from those in such statements. The Company does not undertake a duty to update any forward-looking statements in the release.